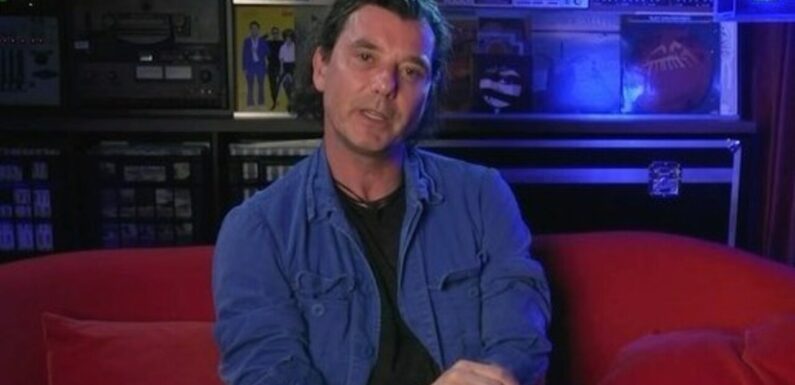 While talking about his personal life in a new interview, the Bush musician reveals he has become single after someone left him 'in a spectacular way.'
AceShowbiz –Gavin Rossdale becomes single after being "left" in a "spectacular" way. The 57-year-old singer – who was rumored to date model CourtLyn Cannan most recently and was previously married to Gwen Stefani – thinks it is "unfortunate" when relationships come to an end but joked one positive side to being left heartbroken is it gives him something to write songs about and "monetise" his pain.
"It's a give and take but I certainly have my share of it," he said on the "Not So Hollywood" podcast when asked if he's got his heart broken or if he does the heart breaking.
"I definitely have not avoided that arrow. It happens. I did have a great time with a great person who left me in a spectacular way and that was unfortunate. But then it really fed into my music and so I have a very twisted approach to life where I can just monetise my pain."
The Bush frontman – who has sons Kingston, 17, Zuma, 14, and nine-year-old Apollo with Gwen – claimed he is "really easy" for people to dump. He added, "It's very Larry David of me but it's like I said last night. I'm really easy to break up with. And I'm really easy to cancel on."
Gavin confirmed he is "single right now" and, though the "Comedown" singer is an occasional user of apps such as Raya, he prefers to "meet them in person" when it comes to making a connection with a potential partner.
In 2020, the "Swallowed" hitmaker admitted he doesn't think he is "very good" at relationships. He told People magazine at the time, "I keep getting screwed up and screwed over in all these relationships. I'm not very good at them, I guess. I had a divorce, I had a long-term girlfriend – that went to s*** – and I don't have a girlfriend now, even though everyone seems to think I do. You get burned by that stuff."
You can share this post!
Source: Read Full Article