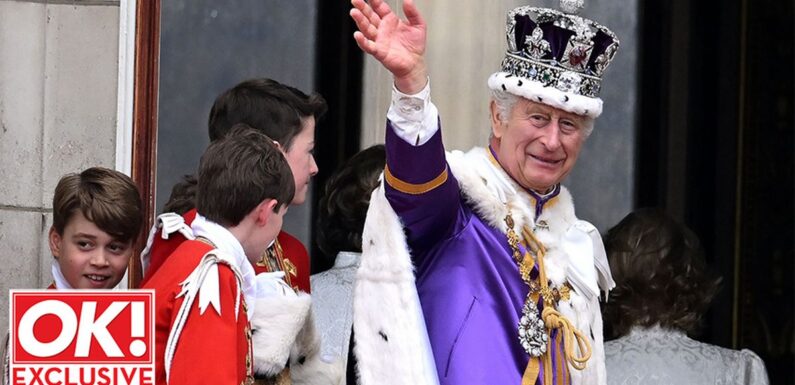 Much like his father before him, it is thought Prince George is already beginning to learn the full extent of what lies ahead in his future.
As well as learning from his parents, the second in line to the throne is said to be having regular "informal chats" with his grandfather, King Charles, according to royal expert and author Robert Jobson.
Jobson writes in the Express, "You sense, just like William's relationship with the late queen, Elizabeth II, when he was an Eton schoolboy, George's close bond with the King will be important in preparing for his future role."
Prince George recently celebrated his 10th birthday and previously did a brilliant job as one of the King's Pages of Honour at the Coronation back in May.
This revelation that Prince George could already be learning about his future position from the current King has not surprised former BBC royal correspondent Jennie Bond as she told OK!, "When you've had a wonderful experience in life, it's natural to want to replicate it for your children and grandchildren.
"Charles had a magical relationship with his grandmother, the Queen Mother. And I'm sure his dearest wish is to give George – and his other grandchildren – a similar strong and loving relationship.
"George, of course, stands apart from his siblings because of his destiny. And, as things stand, there is only one person in the whole world who can tell him exactly what it's like to take on the role that is in store for him: his grandfather, King Charles.
"So, I can well imagine that – along with lots of fun and laughter (just like Charles had with his adored granny) – the King will gradually introduce some more serious chats with George about what the future holds.
"For all his serious ponderings on the state of the world and in spite of his heavy workload, Charles is quite a soppy old thing really and I'm sure he hugely values the time he has available to spend with his grandchildren."
This is very similar to the role Queen Elizabeth II played for her grandson Prince William when he was just slightly older than George is now.
During his school days at Eton College, young William would walk up the hill and come for tea with the Queen at Windsor Castle and would be prepped for his future as king.
Speaking before the monarch's death, royal expert Robert Lacey explained: "There has always been a special closeness between William and the Queen, and she has taken a particular interest in him.
"When William became a teenager, she would have him at Windsor Castle and would open the state boxes and guide him through the papers. It was William's constitutional education."