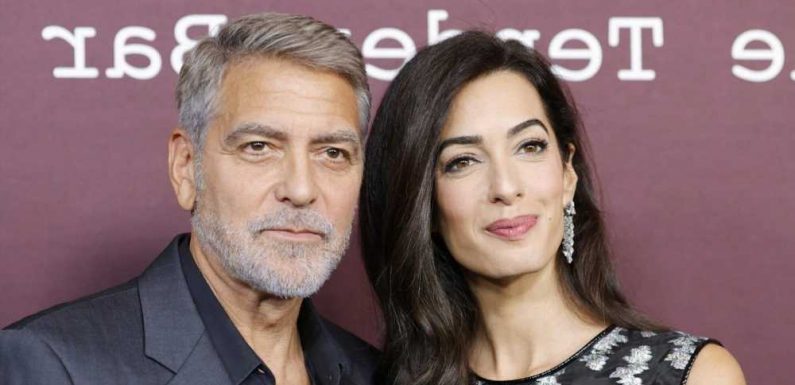 For every Oceans 11 and Up In the Air, there's a movie that's better left to fade into the ether — at least for Oscar-winner George Clooney. In a new interview with Variety, Clooney talked about how he wasn't asked to reprise his role as Batman and how his turn as the Caped Crusader is one movie he'd rather his wife not see. The comments came after Variety shared that Ben Affleck would be putting the cowl on one more time for The Flash (not to be confused with Robert Pattinson's new Batman movie). 
"They didn't ask me," George said of coming back to the DC universe. He starred alongside Chris O'Donnell and Alicia Silverstone in Joel Schumacher's Batman and Robin back in '97. It was, People adds, the first and last time George played the character. "When you destroy a franchise the way I did, usually they look the other way when The Flash comes by."
Amal said, "He won't let me watch it."
And George had a good reason for it, saying that he respects her too much to have her sit through it (for what it's worth, the movie has a 12% rating on Rotten Tomatoes), saying, "There are certain films I just go, 'I want my wife to have some respect for me.'"
George isn't shy about his disdain for the movie and has spoken about how he knows it wasn't his best work. During an interview with The Hollywood Reporter in 2019, he said, "I wasn't good in it, it wasn't a good film."
But like a true artist and motivational quote stan, he used it as motivation to do better. Peeking at his IMDb page, fans can tell that there was a definite, ahem, shift in his body of work.
"What I learned from that failure was that I had to relearn how I was working. Now, I wasn't just an actor getting a role, I was being held responsible for the film itself," George added. "So the next three films I did were Three Kings, Out of Sight, and O Brother, Where Art Thou? That was a very specific choice for me to find better projects."
Source: Read Full Article