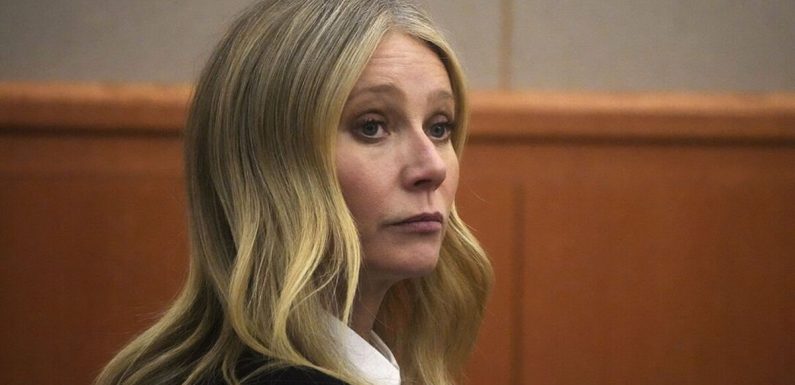 Gwyneth Paltrow, 50, has made several appearances in a Utah court this month after a retired eye doctor sued the Hollywood actress for a 2016 ski collision.
After the actress took the stand last week to defend herself, journalist Dylan Jones recalled his "enervating experience" with Gwyneth in the 1990s, when she would have been 25.
When they met, the budding actress had already gained recognition for a number of projects including Seven, Emma and Sliding Doors.
She was also working on the 1998 hit Shakespeare in Love at the time, a role that ultimately won her the Best Actress Oscar.
Despite this, the former GQ editor admitted the actress "could not have been less interested in talking" to him for a cover story she was due to land with The Sunday Times.
Dylan claimed that when he met her on the set of her movie, she didn't greet him or acknowledge his presence.
Writing in The Times this week, he recalled: "In the space of a few seconds she managed to let me know that this wasn't going to be a nice experience for either of us. And it wasn't."
Dylan even said her then-boyfriend Ben Affleck "smiled and shook my hand" while Gwyneth "gave a good impression of someone who'd rather be picking skewers out of her eyeballs than talking to me".
DON'T MISS…
Elton John speaks out on close pal Paul O'Grady's death [COMMENT]
Lorraine Kelly forced to change outfit moments before live show [INSTAGRAM]
Paul O'Grady's last photo just days before star's 'unexpected' death [LATEST]
Not satisfied with the "monosyllabic" answers Gwyneth gave, Dylan claimed he decided to ask the film crew for their opinions of the star.
He noted that 70 per cent of the feedback he received was negative, with one crew member going as far as to say that she "looked like a snotty so-and-so".
Gwyneth's representatives declined to comment when contacted by Express.co.uk.
In his piece, Dylan also shared his unfavourable opinions of numerous stars including Grace Jones, Russell Brand and Noel Edmonds after what he describes as "difficult" interviews.
Nevertheless, he concluded that he is "sure" Gwyneth is now a "completely different person" to the one he met 25 years ago.
Dylan's comments come as Gwyneth is being sued by a retired optometrist who claims she crashed into him while skiing in a 2016 incident, leaving him with lasting brain damage.
Gwyneth claimed Mr Sanderson caused the crash and is countersuing for attorney fees plus $1.
The trial is expected to last the rest of the week.
Source: Read Full Article