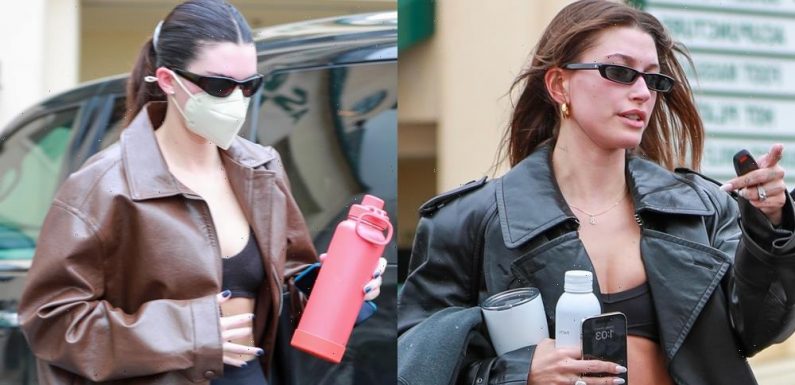 Kendall Jenner and Hailey Bieber are back in Los Angeles!
The two models were seen at a hot pilates class on Tuesday afternoon (January 3), just a day after returning from Aspen, Colorado, where they rang in the New Year with Kendall's sister, Kylie, and Hailey's husband, Justin, as well as a ton of friends.
Ahead of the NYE festivities, Kendall and Justin were also seen hitting the slopes.
Following their stop at the fitness class, Kendall and Hailey were seen meeting up with a few other friends to catch up over a lunch date at Great White in West Hollywood.
Check out 60+ pics of Hailey Bieber and Kendall Jenner at their fitness class and out to lunch in Los Angeles…
Source: Read Full Article