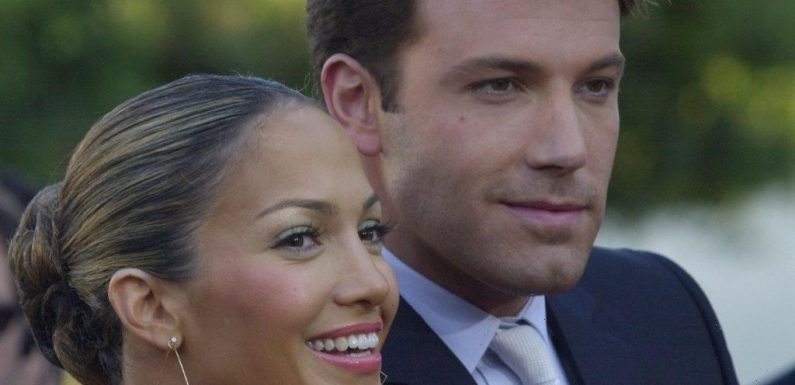 Jennifer Lopez broke up with Alex Rodriguez in April 2021, and she recently shocked fans by getting back together with Ben Affleck. Lopez and Affleck were together in the early 2000s and even got engaged.
Lopez's life has changed a lot since she and Affleck first dated 20 years ago. For one thing, she is now a mother to two kids. With Affleck back into her life, some people might wonder if Lopez's kids have met him yet.
Jennifer Lopez's kids got along with Alex Rodriguez's family
Lopez's two children—twins Max and Emme (born 2008)—got along well with Rodriguez's family. Rodriguez also has two children around the same age—Natasha (born 2004) and Elle (born 2008).
Lopez and Rodriguez often shared photos of their blended family on social media.
Lopez even told People in 2018, "I was so loving to his kids and he was so loving and accepting of mine, and they embraced each other right away. [It was like] 'I get a new bonus brother and sisters to hang out with all the time and it's nice.'"
Now that Lopez and Rodriguez have broken up, fans will likely no longer see the pair's blended family together often. Nonetheless, Us Weekly reported that their kids are still close to each other and wanted to spend time together despite their parents' split.
Have Jennifer Lopez's kids met Ben Affleck?
According to the Us Weekly article (which was published in May), Lopez was "reluctant" to introduce Affleck to her children. However, it seems things have now changed.
A source told People recently that the kids "are slowly getting to know" Affleck.
"Everything seems to be running smoothly," the insider added. "It's very obvious that Jennifer is serious about Ben. She hasn't looked this happy for a long time."
Meanwhile, another source told the outlet that Lopez and her kids had dinner with Affleck. They said, "Ben and her kids seemed comfortable together. The kids kept chatting with Ben. Ben seemed great. He was smiling and laughing. They ordered a lot of food to share."
Jennifer Lopez is reportedly looking to move to Los Angeles
When dating Rodriguez, Lopez and her children settled in Miami. Now, reports are saying that she wants to move to Los Angeles to be closer to Affleck.
"She will be between L.A. and the Hamptons this summer, but L.A. will be her base," an insider told E! News. "She is looking at schools for her kids in the fall… She is excited about a fresh start and pursuing things with Ben. They will be at their L.A. home soon."
While it's not clear if Lopez will move in with Affleck or not in the near future, sources are saying the couple do want to spend a lot of time together this summer.
"They love being together and the weekends away they had been spending together have really sealed the deal," an insider said, according to Vanity Fair. "Friends say they can see them staying together forever this time around. They are soulmates and always have been."
Source: Read Full Article