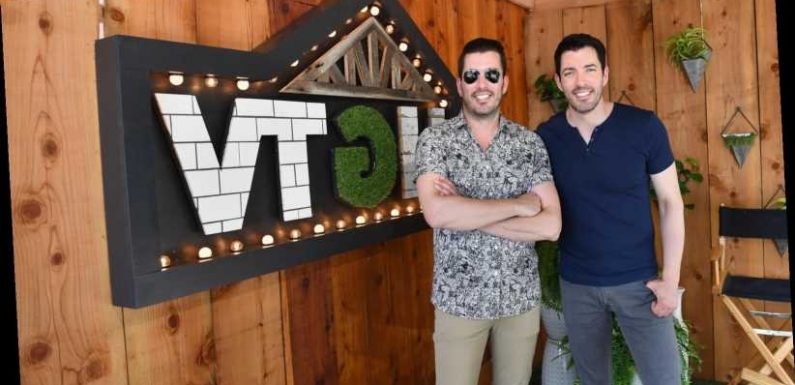 2021 is starting out to become the year of comfort TV! Since 2011, twin brothers Jonathan and Drew Scott has kept us inspired to switch up our interior design in HGTV's Property Brothers (via IMDb).
This year, the brothers kicked off a new year called Forever Home. According to the show's website, the brothers "are on a mission to help couples transform their houses into forever homes where they can put down roots and happily spend their lives." As with their previous show, the brothers would reimagine a space and use their renovating magic to make it a dream home. 
Starting this year, fans can watch all of their favorite shows from HGTV, the Magnolia Network, and the Food Network through the Discovery+ app, including "Property Brothers." 
Discovery+ is a new streaming service from Discovery that was launched on Jan.4 (via TechCrunch). Viewers can watched over 55,000 episodes. Subscriptions start at $4.99 a month with a 7-day trial. Premium plans start at $6.99 a month. Discovery+ is available on Roku, Amazon FireTV and FireStick, Apple TV, and desktop and mobile devices. The HGTV watch app is also part of Discovery+.
Another way to watch "Property Brothers" episodes is through Hulu. 

'Property Brothers' are available on Discovery+
All Property Brothers seasons are available to watch 24/7 on the popular streaming platform, with plans starting as low as $5.99 a month. Stream season 7 of the show on Amazon Prime for $19.99. Other Property Brothers watch options are Sling TV and AT&T TV Now. 
When the brothers are not filming, they have their hands in other ventures. Jonathan Scott recently produced a documentary titled Power Trip, which recently aired on PBS. According to The Los Angeles Times, Scott spent three and a half years producing the show. The documentary focuses on how utility companies across the country have fought to maintain their independent empires.
He's also dating girlfriend Zooey Deschanel. The couple recently celebrated Robert Burns Day with a virtual dinner with family, the Daily Mail reports. 
Meanwhile Drew Scott shows us he has more than just talent in home renovation. Last month, the 42-year-old released an acoustic cover of his first original Christmas song titled, "Nothing Feels Better Than Christmas."  This week, he released a new cover titled of Michael Bublé's "Home". Both videos are available on him and his wife's YouTube channel, At Home With Linda & Drew Scott. 
Source: Read Full Article