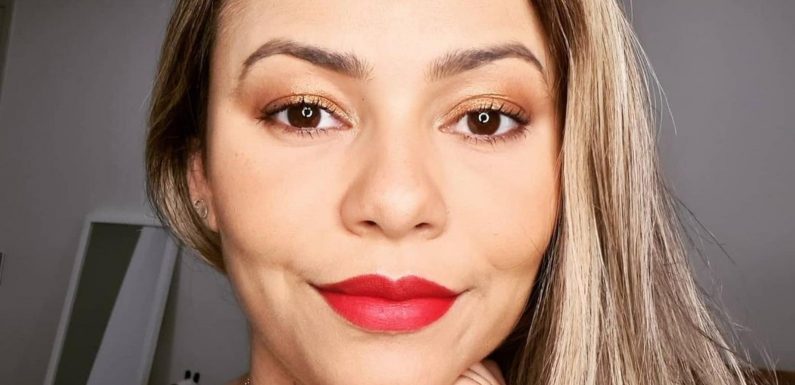 Dani Soares has spoken out about her time on Bravo's "Below Deck" franchise, and it's safe to say her party girl days are long gone.
The reality star announced she was pregnant last month on Instagram with a picture showing off her growing belly, captioned, "It's just you and I little baby." Another photo also featured her belly, with Soares thanking followers for the support and joking, "you gonna get tired of all the pregnancy pics coming your way." It's no wonder Soares, 33, recently told Us Weekly that it "feels like a different life" now.
When asked about Season 2 of "Below Deck Sailing Yacht," which is currently airing, Soares told Us Weekly, "I just can't believe [how much] there still is to come this season. Honestly, every episode is just so much going on!" While this season shows her flirting with deckhand Jean-Luc Cerza Lanaux and kissing divemaster Alli Lore to make him jealous, Soares is just as shocked watching the show as we are. She shared, "It feels like a completely different person."
About the love triangle, Soares said she doesn't "remember much." She shared, "Alli's gorgeous, you know, and for me, if people are having fun and you're not upsetting anybody, it doesn't matter if it's a boy or if it's a girl. We were just having fun and that's it." While that's settled, fans are still wondering what Soares is up to now — and who the father of her baby is.
Soares' pregnancy has changed her
About her life right now, Dani Soares told Us Weekly that pregnancy has changed her. She stated, "I'm going to be a mom. I'm just having a normal job. I'm going to school." The beauty therapist reflected on her wild times on "Below Deck," saying, "those drunk days on a yacht I guess, they are over for me now." She also described not knowing anyone in Australia, meaning "not even after the baby's here [will she] be able to drink."
While Dani explained her party girl ways are "definitely behind [her]," she told Us Weekly there are "things she could've done better" while on the Parsifal II. However, she said it was "so much fun" to work as a stewardess, and she is still "really close" with Alli Lore, Natasha De Bourg, and Daisy Kelliher. Notably left unmentioned? Love interest Jean-Luc Cerza Lanaux .
According to Reality Blurb, "Below Deck" charter guest Barrie Drewitt-Barlow might have revealed on Instagram Live that Lanaux is the father of Soares' baby. When Drewitt-Barlow's daughter Saffron said she disliked Lanaux for keeping to himself, her dad said, "Aww … well that was [because] he was too busy getting the other one pregnant." Much to everyone's shock, he continued with, "I mean he's only 24 and he's going to be a daddy. Come on!"
Soares hasn't named the father of her baby. As for her future on the "Below Deck" franchise, she told Us Weekly that she is "happy having a normal life" but will "never say never" about appearing on "Below Deck Sailing Yacht" again one day –- just with a baby on board!
Source: Read Full Article