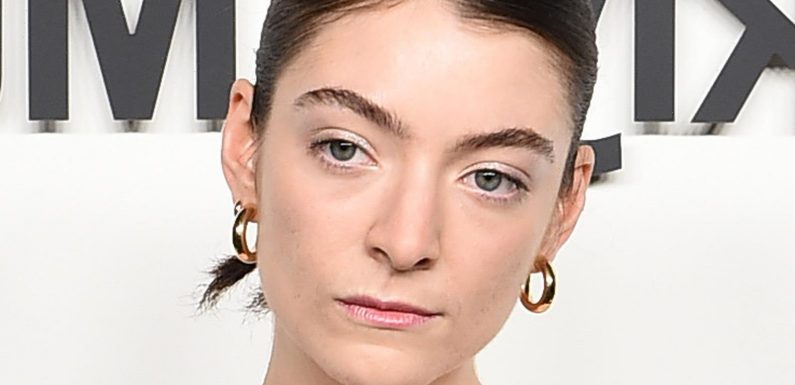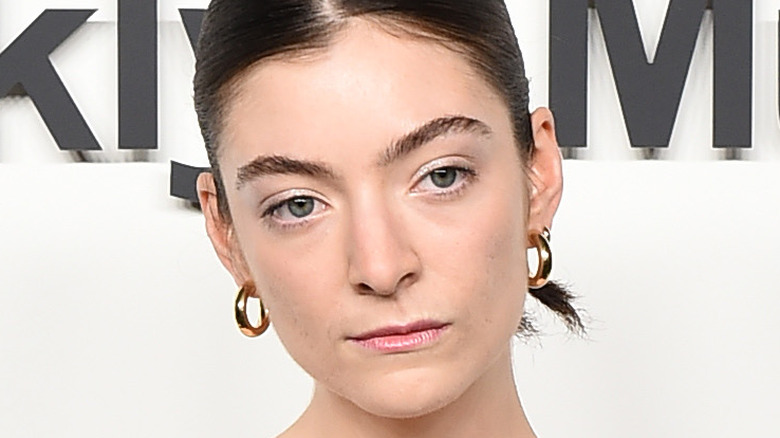 Ilya S. Savenok/Getty Images
By Sophie McEvoy/Sept. 12, 2021 6:47 pm EDT/Updated: Sept. 12, 2021 6:48 pm EDT
Before debuting "Royals" in 2013, Lorde was an unknown artist across the world. However, in her hometown of Auckland, New Zealand, she was already making waves at school talent shows. In 2009, she and her friend Louis McDonald won a local show and were invited to perform on Jim Mora's afternoon radio show (via Chillout Radio).
McDonald's father sent the songs they performed on the show, covers of Pixie Lott and Kings of Leon, to Universal Music Group Executive Scott Maclachlan who later signed Lorde to the label. This came after Machlachlan saw Lorde perform with her school band, Extreme, at another talent show in Auckland (via Mic) when she was 12 years old (via YouTube). Lorde and Maclachlan parted ways in 2016, and were later fired by Warner Music New Zealand following multiple cases of alleged harassment (via The Guardian).
Lorde won Maclachlan over with the combination of her voice, "raw potential and innate maturity." Following the performance, Machlachlan set up writing sessions between Lorde and other professional songwriters so she could take the time to develop and figure out what sort of musician she wanted to be.
Lorde is "embarrased" by her first EP, which includes this smash hit song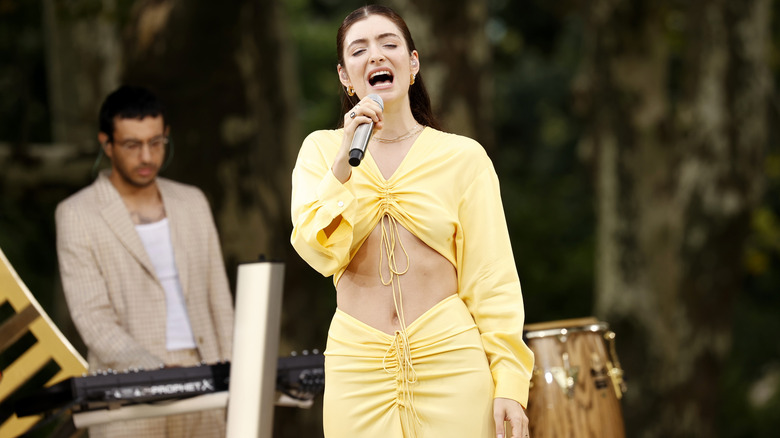 While her first tracks "weren't perfects" Scott Maclachlan recalled seeing great potential in Lorde. "It's really just about giving feedback; making practical suggestions about arrangement and melody and stuff like that," he explained (via Mic). "That is absolutely key – if you see someone that young progressing with every piece of work they deliver, you know something good is happening."
Lorde eventually found her groove with Auckland-based songwriter Joel Little, and the two worked together to produce her first EP – "The Love Club." Recorded in 2012 and released a year later (via Discogs), the record included her now-iconic track "Royals" as well as "Bravado" and "Million Dollar Bills."
But even in the year of its release, the musician was already sick of the track that ended up being her big break. "When you're my age, a year ago, you're a completely different person to the one you are now," she told the New Zealand Herald, going on to say that now she's embarrassed about everything on the record. "It's that part of me that makes me want to move on and make better stuff."
Source: Read Full Article