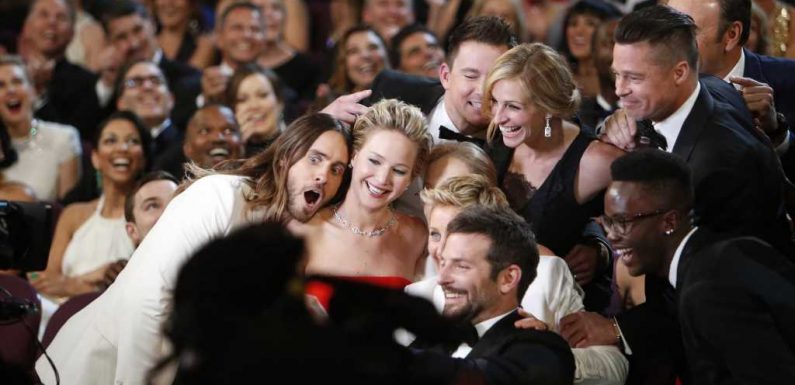 "I AM YOUR cool slutty daddy," Pedro Pascal said directly into the camera while being interviewed during the red carpet premiere of The Last of Us. He said it so casually, as if the title—or rather, the "state of mind"—is one most people embrace.
Pascal, 47, is not a daddy by the actual, literal definition of the word—but he is by the internet's definition. And the internet's definition can mean almost anything: a hot man who is an actual father; a man who is lusted after by the masses; a gender-neutral term for any hot person. In the case of our beloved Latinx Mandalorian, he secures the title for being hot, stylish, and kind-hearted, but, if needed, he could still kick your ass.
General BDE aside, the actor is also an unapologetic ally to the LGBTQ+ community. He recently posted a picture of a Pride flag on his Instagram, which left folks wondering if it was his way of coming out or simply showing his solidarity. Either way, Pascal is more than just your average daddy—he's also a symbol of resistance against machismo so many Latinx men, like myself, have made an effort to reject. He's creating, and living by, his own rules of modern masculinity.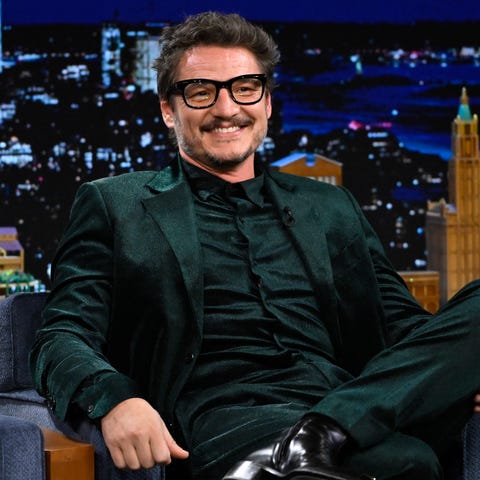 Machismo is a strong sense of masculine pride rooted within traditional Latin American culture, where a "good man" is viewed as the alpha—essentially what's known as toxic masculinity in American culture. (You may recall Bad Bunny calling out machismo last year.) Machismo teaches men they should be in control and dominant over women and those they perceive to be inferior to them, which can lead to sexist, homophobic attitudes being passed down across generations. Unfortunately, it's where a lot of negative Hispanic stereotypes originate from as well.
My mom, a 76-year-old Puerto Rican, would often tell me stories of her father saying ridiculous things like how sexual assault is the woman's fault or how if any of his daughters got pregnant they'd be kicked out of the house. Even my brother once said in front of me, a gay man who paints his nails, that he would never let his son paint his nails because "real men" don't do that. To be clear, not all Latinx people have been subjected to machismo at the same level of intensity (in fact, Latinx culture is generally known for its warmth and affection), but, like with anything that's built around male power and dominance, it still exists.
Pascal is Chilean-American, and is likely very familiar with the concept (machismo has historically been prevalent in Chilean society). Yet both on and off screen, he continues to defy the machismo, chest-puffing bullshit I've witnessed from the older (and mostly dead) Latinx men in my family. Pascal seems like a man who would not judge me for painting my nails or having me, a smaller gay man, call him "daddy" without feeling like his sexuality is being threatened (but in this dream scenario, he is absolutely gay and we are also married).
Pascal's direct, public resistance against machismo can be traced back to 2020 when he showed his support for women protesting in Mexico City against "gender-based violence, inequality and the culture of machismo, and to demand greater support for women's rights." Before that, he's taken a strong stance on abortion rights and rape culture—all of which directly defies machismo.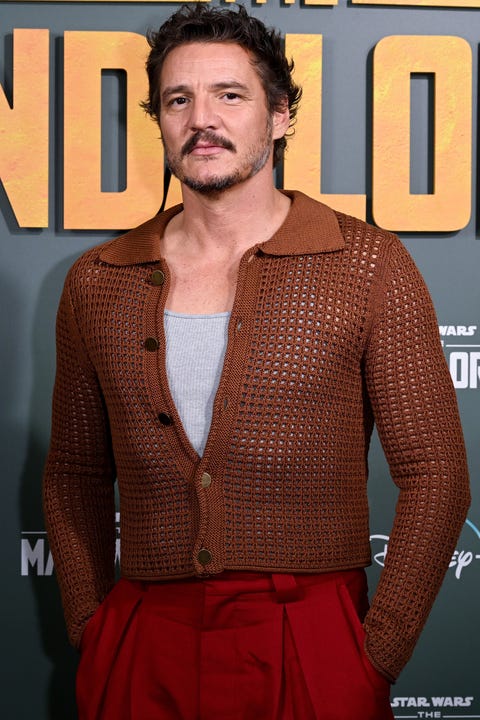 One moment that stands out in particular is an Instagram he posted dedicated to his sister, Lux, after she publicly came out as trans in 2021. Pascal wrote, "Mi hermana, mi corazón, nuestra Lux." Translated to English it reads, "My sister, my heart, our Lux." In machismo culture, homophobia runs rampant, and Pascal is basically saying, "F that." It's also wonderful and important to see this man, who has loads of straight fanboys (hello, Star Wars), publicly support his trans sister during a time when trans folks are being attacked across the country.
Meanwhile, on screen, Pascal plays a father figure in two of his recent roles—Joel in The Last of Us and Din Djarin, a.k.a. the Mandalorian, in The Mandalorian. In both shows, he subverts the male archetype by eventually leaning into his emotions and humility, specifically as the caretaker of an adorable green alien baby in its 50s and an actual teenage girl. It's a testament to Pascal's talent, but also a reflection of the way he rejects these masculine stereotypes in real life.
"I think that there's a funny thing about a very, sort of, restricted exterior that is typical for these kinds of male archetypes," Pascal said in the latest installment of Hot Ones, referring to his character Joel in The Last of Us. "'Don't show your feelings. People will see that you're weak. Survival is key. Don't let anybody in.' Developing human connection is not, at least in his mind, [the] key to survival. But then, only to discover that he cannot live without it at any cost."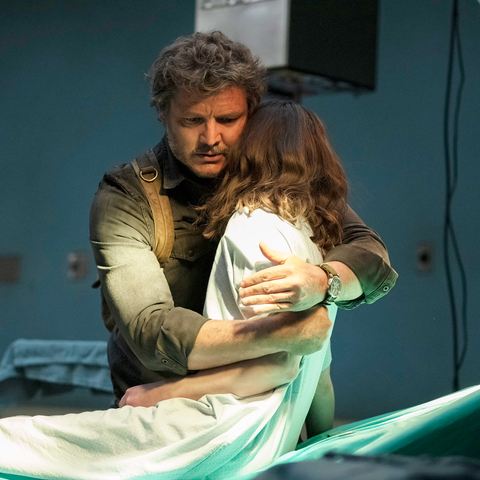 There's something to be said about a man of Pascal's stature who is willing to be so open, earnest, and cutesy without caring what people think of him. He's part of a rare progressive batch of Latinx actors who fully embrace their gay and straight fans alike. He makes space for everyone and will clap back at any homophobe who comes for him. He gives the nicest interviews where even I wonder how he doesn't get tired of everyone calling him "daddy." He's so fashion-forward that there's an entire Instagram account dedicated to his looks.
Even within Hollywood Pascal is adored. He and his The Last of Us co-star Bella Ramsey gush about each other often. He has a lovely, semi-flirty friendship with Oscar Isaac. He and his former co-star Sarah Michelle Gellar have consistently complimented each other after working on just one episode of Buffy the Vampire Slayer together over 20 years ago. To have a man this universally liked is truly amazing to witness. Whether or not he's actively aware of how this modern approach to masculinity contributes to his likeness, one thing is clear: he's setting an example for other men in Hollywood, but most importantly a new generation of Latinx men.
Lest we forget that becoming an ultra-famous celebrity who is universally adored can be a mixed bag. The tide can turn so easily. The questions can get inappropriate. The person can slip up and say something that gets taken out of context. But, for now, Pascal remains beloved, and that's because he stays true to himself. He is the Latinx representation that makes this gay Puerto Rican very proud.


Source: Read Full Article