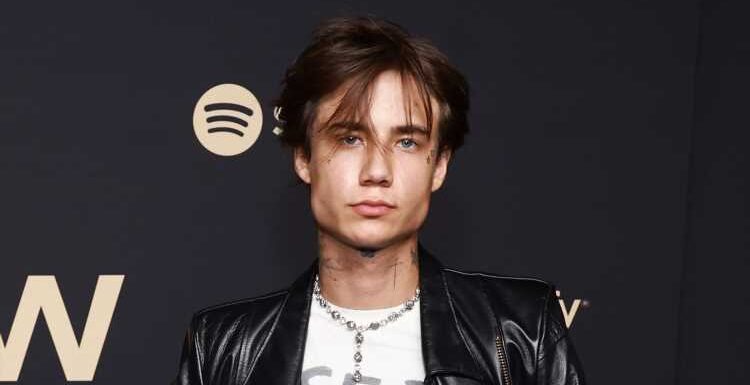 Jaden Hossler is taking a mental health break.
The 22-year-old musician, also known as jxdn, shared a note on Instagram on Monday (June 6) expressing that he will be seeking treatment to focus on his mental health.
"let me be open and vulnerable with you all. honestly, i really did not want to talk about this online, but i have realized taht that is me holding onto my ego," he started out. "everyone wants to talk about their highlights (including myself), but real life is far more humbling."
See what else he shared inside…
Jaden goes on to share how the past year has been the hardest of his life, with lots of highs, but also "countless and excruciating lows." He adds that he's been vocal to followers to put their mental health first and now it's time for him to do the same.
"i'm taking time away to seek treatment to finally and hopefully get my mental health to where it needs to be. i need a mental reset. i want to renew my mind," he says. "all i want in life is to create moments and music that heal and provide safety for people in a world that is so fake and so unsafe. but in order to do that i need to make sure that i'm in the right state both physically and mentally, and right now i am not."
One of the lows Jaden experienced last year was the loss of his friend Cooper Noriega, who he wrote and dedicated two songs to last summer.
This Thursday (June 8), jxdn will be releasing his new song "Elevated Heartbreak."
"while i am away my team will be helping me continue to release it, which i am very grateful for," he shared. "this song is a form of therapy in itself. i hope you can find a connection to it, as i made it with this purpose."
Check out Jaden's full statement below…
https://www.instagram.com/p/CtFYvn9yxTs/
View this post on Instagram
A post shared by jxdn (@jadenhossler)
Source: Read Full Article