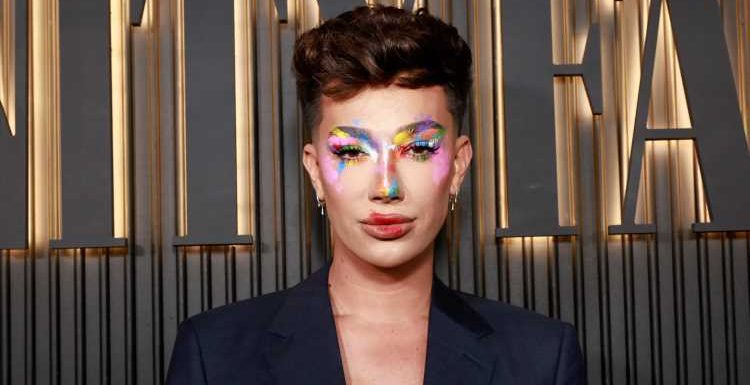 James Charles is getting ready to launch his own makeup brand, finally!
The 23-year-old beauty YouTuber announced on Wednesday (April 12) that his new brand is coming in the Summer 2023 and it is called Painted.
"PAINTED / SUMMER 2023 ??," he wrote in the caption of a new video.
Find out more inside…
James continued, "4 years of hard work later… my own makeup brand is finally coming. I'm beyond excited to share these products with you, but for now, here's a teaser of what's to come… ??"
He got support from other beauty YouTubers who have launched their own brands.
"OMG YES YES YES ???," NikkieTutorials, who has Nimya, commented.
Manny MUA, who has Lunar Beauty, wrote, "I CANT WAIT TO PLAY! so proud of you"
"congratulations james!! so exciting ❤️," Laura Lee, who owns brand Laura Lee Los Angeles, said.
Jaclyn Cosmetics' Jaclyn Hill commented, "FINALLYYYYYY!??"
Details on the products that James will launch with have not been revealed yet, but stay tuned!
James previously collaborated with Morphe on an eyeshadow palette released in November 2018, along with a collection of brushes and sponges. Then, a year later they released a mini palette.
In November 2019, James shared that he was ready to start his own brand. At the time, he teased that he had "a solid concept for a brand that hopefully will be something new in the market."
View this post on Instagram
A post shared by James Charles (@jamescharles)
Source: Read Full Article