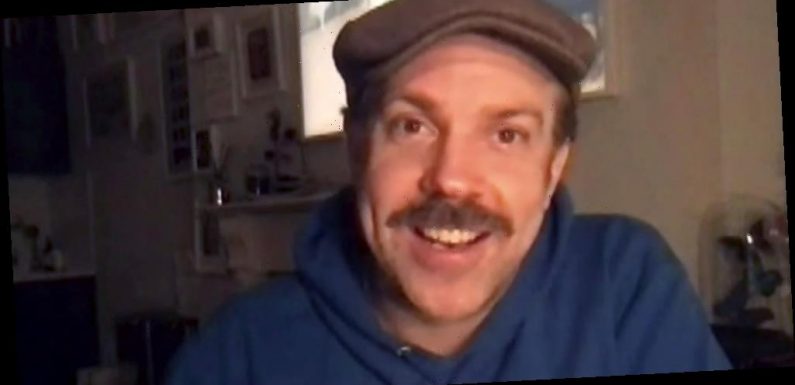 Jason Sudeikis is looking ahead to the 2021 SAG Awards this weekend and debating just which of his hoodies to wear for the award show.
Just a few weeks ago, the 45-year-old Ted Lasso star went viral after wearing a tie-dye hoodie for the Golden Globes, and then just a week later, he wore a dark blue one for the Critics Choice Awards.
With the SAG Awards coming up this weekend, Jason is still debating which one to don for the virtual, pre-taped ceremony.
"I haven't started planning," he admitted during the nominee junket on Wednesday (March 31).
Jason added that it's "a last minute decision, much like the hoodie. The big decision was 'do I wear the hood up or the hood down?'"
He also joked about getting the whole cast of Ted Lasso matching hoodies for the show.
"To buy everyone tie-dyed hoodies would suit me just fine because it was my sister's company, her dance company, so that keeps money in the family!"
Jason is nominated for Outstanding Performance by a Male Actor in a Comedy Series and Ted Lasso is also nominated for Outstanding Performance by an Ensemble in a Comedy Series.
Source: Read Full Article