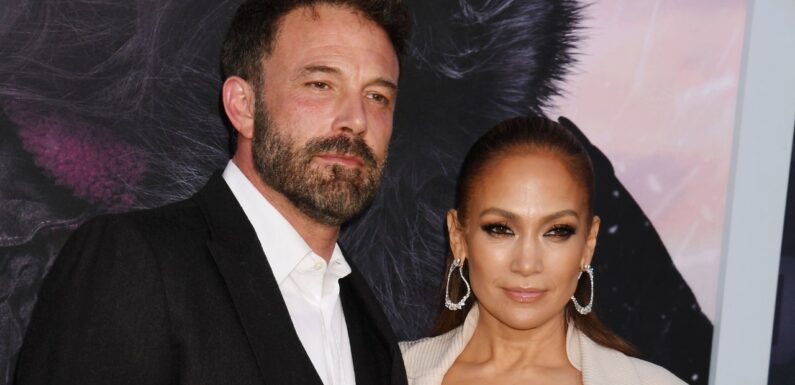 As soon as the 'Mother' actress and the 'Air' director/star have agreed to purchase the Beverly Hills mega-mansion, the house is buzzing with activity as the couple has begun moving in their stuff.
AceShowbiz –Jennifer Lopez and Ben Affleck have finally found their new home. After months of house hunting since they got back together, the pair have eventually settled on a luxury Beverly Hills mansion as their love nest.
Per TMZ's report, the singer/actress and the actor/director have agreed to purchase the 46,000 square-foot mansion for $60,850,000, which they paid in cash. The whole deal took 1 week from start to finish, but it's a bargain, as they reportedly paid nearly $15 million under the $75 million asking price. It was initially offered for $135 million when it first hit the market in 2018, but the price was slashed to nearly a half this year.
And they're clearly wasting no time to enjoy their latest splurge. As soon as they've closed the deal, the "On the Floor" hitmaker and the Oscar-winning writer have begun moving in their stuff to their new home.
The house is already buzzing with activity as seen in pictures obtained by the outlet. A bunch of furniture, paintings, rugs and moving boxes are piled up high in the driveway, waiting to be loaded into the massive estate.
J.Lo and Ben do have a lot of space to fill after purchasing the mega-mansion. The house, referred to as the "Wallingford estate", has 12 bedrooms and 24 bathrooms. It boasts a cinema, wine room, whiskey lounge and a spa with a hair and nail salon, and a sauna and massage room.
The house, which is claimed to be "newly rebuilt and expanded" on the listing, also features a 12-car garage and parking for 80. It has a "one-of-a-kind" indoor sports complex, which includes an indoor pickleball court, boxing ring and sports lounge, a 5,000 square-foot guest penthouse, a caretaker house and a two-bedroom guard house on the grounds.
Ben and Jen were repped by celeb realtor Brett Lawyer. The seller was repped by Ginger Glass. The couple had been house hunting since 2022, going into escrow on a few other estates but pulling the plug before closing until they settled with the Beverly Hills pad.
You can share this post!
Source: Read Full Article