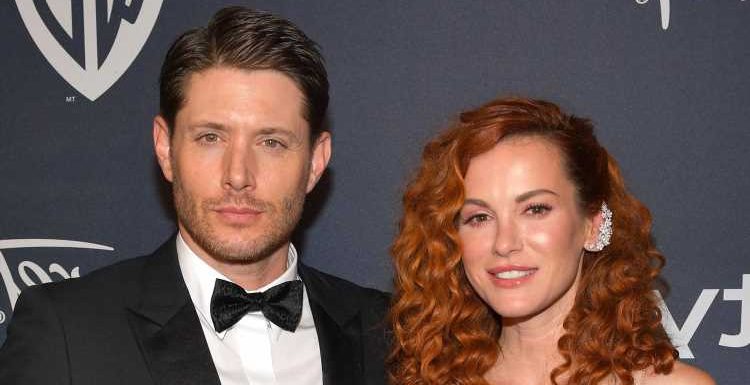 HUGE news for Supernatural fans!!!
It was just revealed that Jensen Ackles and his wife Danneel are working on developing a prequel series called The Winchesters, according to Deadline.
"Before Sam and Dean, there was John and Mary. Told from the perspective of narrator Dean Winchester (Jensen Ackles), The Winchesters is the epic, untold love story of how John met Mary and how they put it all on the line to not only save their love, but the entire world," the site says.
Jensen and Danneel would be executive producing through their production company Chaos Machine Productions, with their overall deal with Warner Bros Television, which launched last fall.
The Winchesters has been given a script commitment, with Supernatural co-executive producer Robbie Thompson penning the script.
John and Mary Winchester are of course Sam and Dean's parents, and were played by Jeffrey Dean Morgan and Samantha Smith.
"After Supernatural wrapped its 15th season, we knew it wasn't over. Because like we say in the show, 'nothing ever really ends, does it?'" Jensen said. "When Danneel and I formed Chaos Machine Productions, we knew the first story we wanted to tell was the story of John and Mary Winchester, or rather the Supernatural origin story. I always felt like my character, Dean, would have wanted to know more about his parents' relationship and how it came to be. So I love the thought of having him take us on this journey."
Supernatural just ended last fall, with Jared Padalecki diving right into his new CW show Walker, which has been a big success, and Jensen has been filming as a new character on season two of Prime Video's The Boys.
Source: Read Full Article