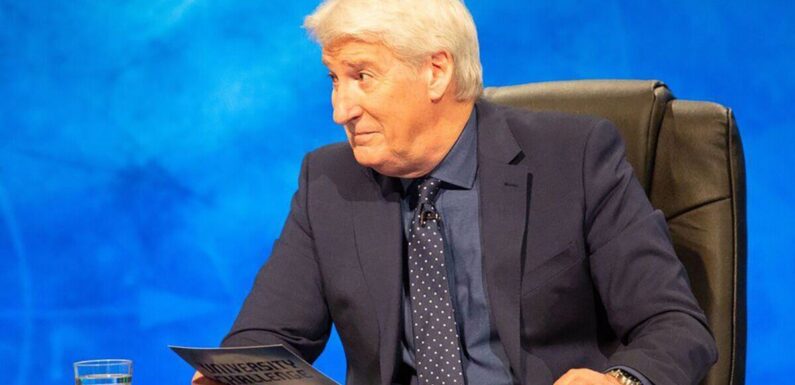 BBC legend Jeremy Paxman, 73, will host his last ever episode of the popular quiz show University Challenge tomorrow.
The established presenter and journalist has presented the show since its revival in 1994, before announcing he would be stepping down following his Parkinson's disease diagnosis last year.
Jeremy inherited the role from the late Bamber Gascoigne, who hosted the show from 1962 when it first aired to 1987, after which time it went on a seven-year hiatus.
His last episode will be the grand final of the 52nd series, which will see Durham and Bristol Universities fight it out for the top spot.
The current title holders are Imperial College London, who won the 51st series on 4 April 2022.
READ MORE: Sue Barker breaks silence on new BBC Question of Sport lineup after 'tough' exit
After his final appearance on the BBC show tomorrow, Jeremy will be succeeded by BBC presenter Amol Rajan.
Amol is perhaps best known for presenting the Today programme on BBC Radio 4.
Jeremy has bravely opened up about his health battle in recent years, speaking about it back in October in his ITV documentary, Paxman: Putting Up With Parkinson's.
Don't miss…
Piers Morgan slams ITV bosses after speaking with Phillip Schofield [INSIGHT]
Victoria Beckham unveils blonde pixie haircut before addressing nose job rumours [NEWS]
Jonnie Irwin 'thrown on scrap heap' by A Place In The Sun after cancer diagnosis [NEWS]
18 months after the BBC broadcaster had received his diagnosis, he decided it was important to shine a light on the condition.
Discussing how he found out about the illness, he said: "Well it was completely out of the blue. I was having a walk in the square across the way.
"There was ice around and I had the dog with me, the dog was on a lead. The first thing I knew was when somebody was sitting me on a bench. I'd fallen over and I made a terrible mess of my face.
"I'd gone straight down on my hooter. Which, as you can see, is not small. Cuts all over the place. I was a real mess.
"And when I was in A&E, a doctor walked in and said, 'I think you've got Parkinson's.'
"And it turned out that he had been watching University Challenge and had noticed that my face had acquired what's known as the Parkinson's 'mask'. I wasn't as effusive and exuberant as normal. I had no idea."
University Challenge airs tomorrow night at 8.30pm on BBC Two.
Source: Read Full Article