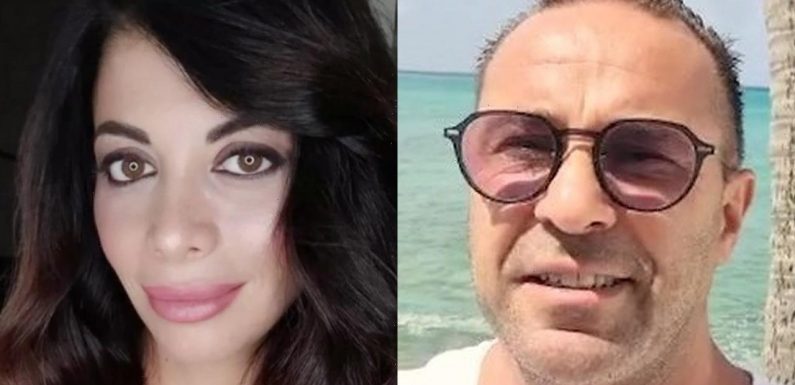 The 'Real Housewives of New Jersey' star is no longer dating lawyer Daniela Fittipaldi as he confirms they have broken up after a year of relationship.
AceShowbiz -Bravo reality TV star Joe Giudice has ended his latest relationship. The television personality best known for his appearance on "The Real Housewives of New Jersey" has split from his lawyer girlfriend Daniela Fittipaldi after a year of relationship.
"To be honest with you, I just don't have [a] headset for a relationship right now," the 49-year-old father of four told In Touch. "I got other things that I got going on right now that I need to get situated first. Right now, you know, I'm just doing my thing."
Joe started dating Daniela last year after finalizing his divorce with Teresa Giudice. Their marriage went downhill after they were changed for fraud and he was deported to his native Italy after being released from prison.
He confirmed his relationship with Daniela in a TV interview with Wendy Williams, crediting then-girlfriend for assisting him with legal matters, "She's helping out a lot out here, it's good because I have a lot of things going on out here and she's putting together a lot of deals for me."
In an appreciation post on Valentine's Day this year, he heaped praise on the female lawyer, "Thank you for accepting me and not trying to change me. Thank you for seeing the best in me. I love the way your eyes light up when We [are] together. I love hearing about what matters to you. I am thankful for you and your family. And most of All I love the way YOU [love] MY KIDS. My life is so much better because you are here with me."
Joe's ex-wife Teresa has also moved on from her failed marriage. She is engaged to Luis Ruelas whom she met while vacationing on the Jersey Shore.
"A year, wow I would have never imagined how in one year I would feel so loved. You are so kind, supportive & loving," she celebrated their anniversary in July. "You take great care and consideration in everything you do. You have shown my girls so much love, I adore you. I admire your incredible parenting & your work ethic, and the passion you put into everything you do."
"You have made me smile every single day for the last year and I love you today and all of my tomorrows," she gushed.
Source: Read Full Article