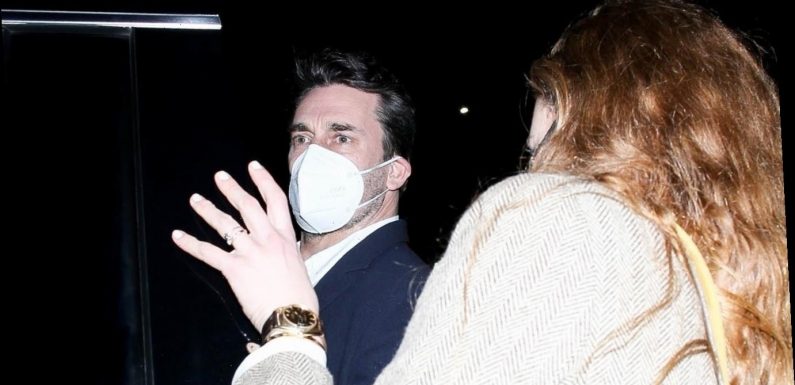 Jon Hamm and Anna Osceola were in the best place possible on Sunday night!
The longtime couple went out for dinner at Giorgio Baldi restaurant on Sunday (March 14) in Santa Monica, Calif.
This just so happened to be the same place where Beyonce, Jay-Z, and Kelly Rowland showed up after the Grammys to celebrate her historic wins! Make sure to see the photos of them arriving at the restaurant for their dinner party.
It's not clear if Jon and Anna got to interact with Beyonce and the others, but it appears that they were there at the same time.
Earlier in the weekend, Jon was spotted wearing bright orange shorts while doing some grocery shopping with Anna. Go check out that set of pics if you missed it!
Source: Read Full Article