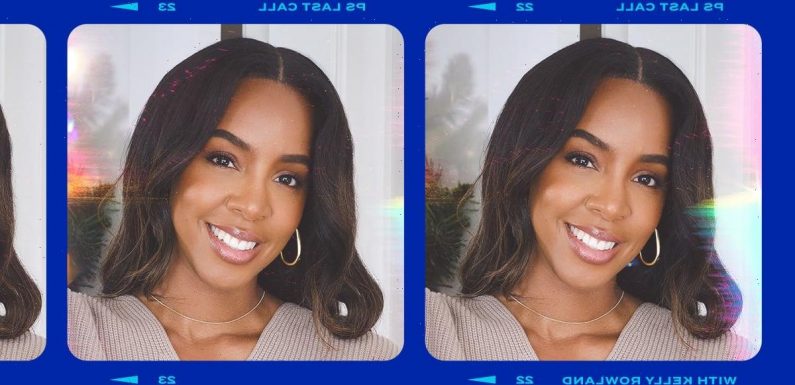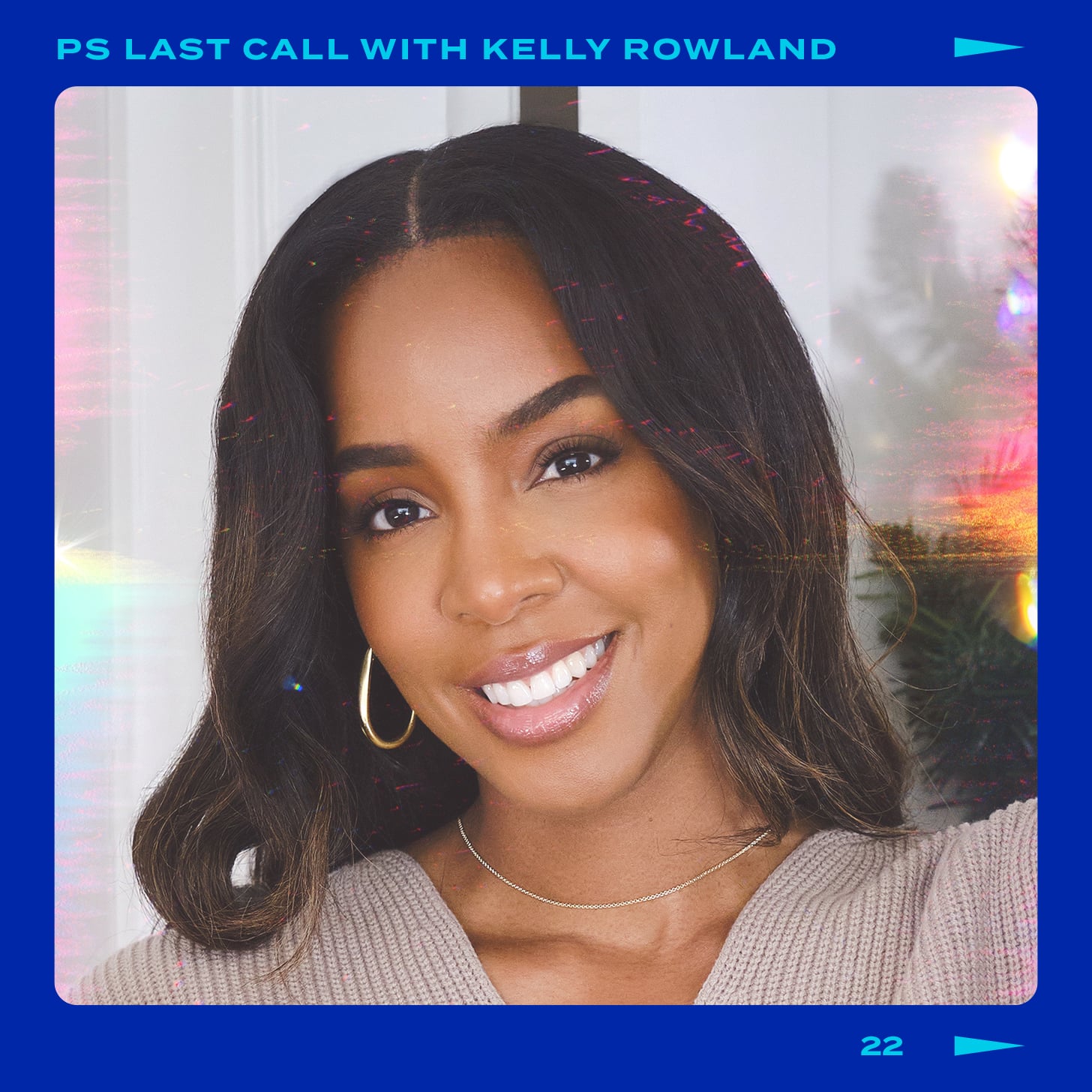 Image Source: Lifetime
In our Q&A series Last Call, we get down to the bottom of every last thing with some of our favorite celebs — from the last time they were starstruck to the last song they listened to. This week, Kelly Rowland takes our call.
Leave it to Kelly Rowland to turn a real-life Christmas catastrophe, where her beige chairs ended up covered in red and green food coloring, into a holiday movie trilogy. In case you need a refresher, we met the Liddle family in 2019 with Lifetime's Merry Liddle Christmas, which follows Jacquie (Kelly), a successful entrepreneur, who invites her family over for Christmas only for complete chaos to erupt. She also falls in love with her handsome neighbor, Tyler (Thomas Cadrot). In 2020's sequel, Jacquie and Tyler plan out their Merry Liddle Christmas Wedding. For the franchise's third installment, Merry Liddle Christmas Baby, which premiered on Lifetime on Nov. 27, Jacquie and Tyler anxiously await the arrival of their first child, but the baby they're expecting turns out to be twins!
Because Kelly didn't grow up seeing a lot of Black and brown people in holiday films, it was crucial that the Merry Liddle Christmas franchise, which she also executive produced, authentically reflected the Black experience. "There was a moment for us to do the family dinner scene and the food didn't look right . . . The greens were a little too green. It may seem small, but it meant a lot to me because food is a great big part of our culture," she told POPSUGAR. "So I was like, 'We have to cancel this today,' because someone out there would pick it apart and say, 'Ugh, we don't do that,' you know what I mean? Black people want to see themselves reflected properly."
As far as Kelly's own holiday traditions, she puts up her Christmas tree the day after Halloween. This holiday season marks the first one since Kelly and her husband, Tim Weatherspoon, welcomed their second son, Noah, in January. "[My oldest son] Titan's going to love showing him the ropes of Christmas," she said. When it comes to feeling festive, music, of course, is always a must for the Grammy-winning artist. Her favorite tune? Nat King Cole's "The Christmas Song." "It just makes me miss my mom, but it still feels good," she said. "Christmas is some of the sweetest times of our relationship, so when I hear that song, I often smile so big." Read the rest of Kelly's Last Call interview ahead.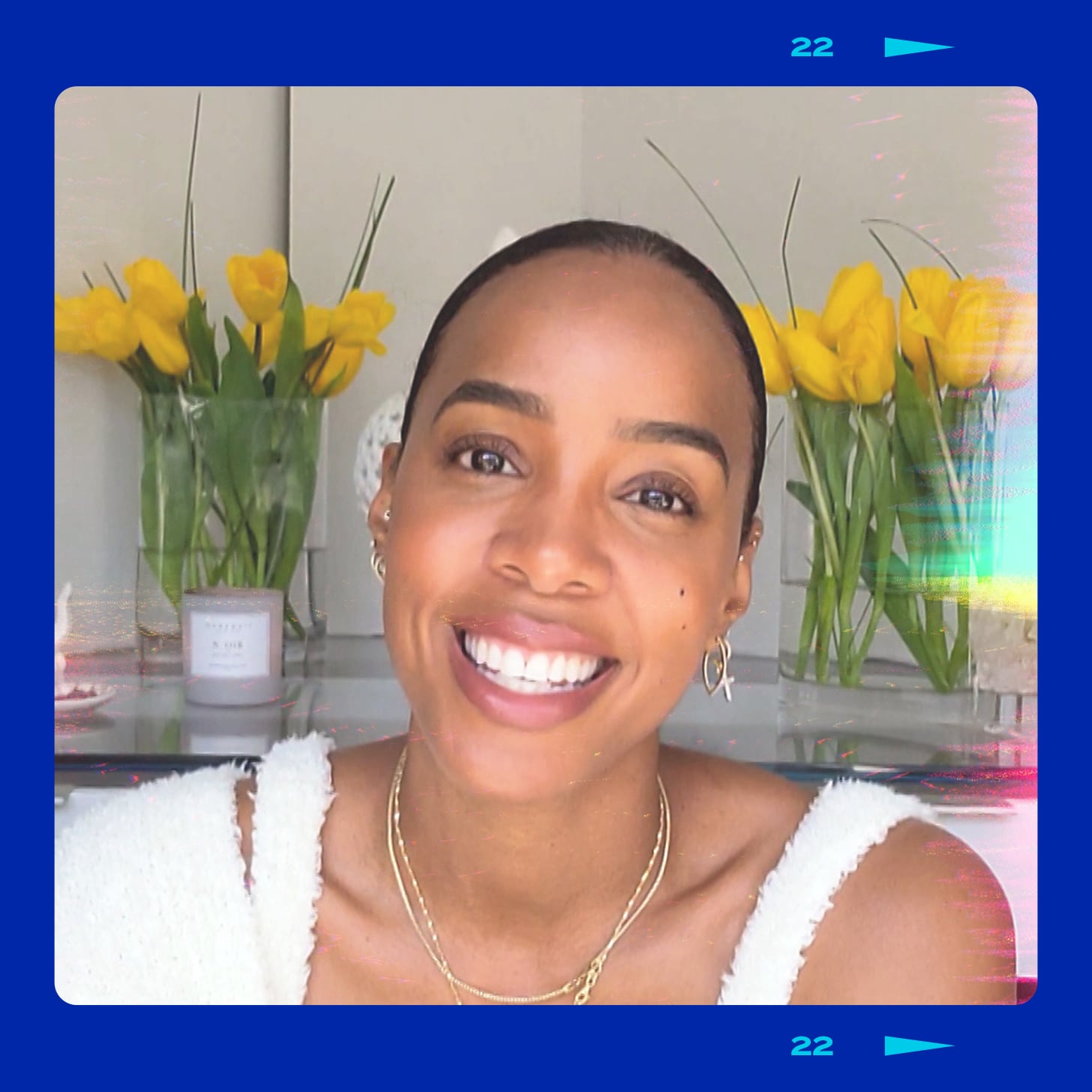 Image Source: Getty / BET2020
Source: Read Full Article