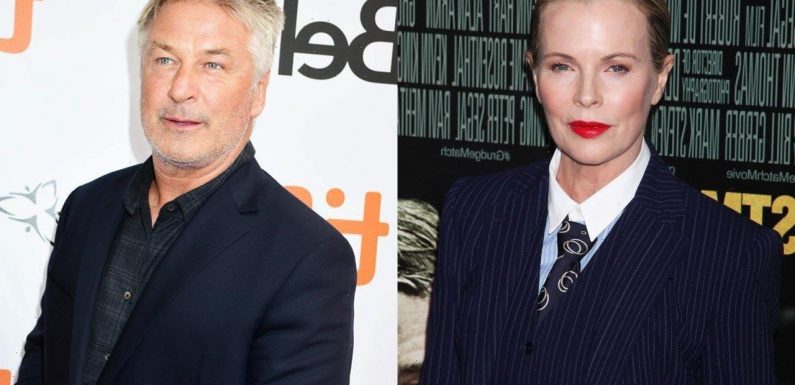 During her appearance on Facebook Watch's 'Red Table Talk' alongside daughter Ireland Baldwin, the 'L.A. Confidential' star claims that the 'Rust' actor isn't 'emotionally or mentally available' for tough talks.
AceShowbiz –Kim Basinger blasted her ex-husband Alec Baldwin. During her appearance on Facebook Watch's "Red Table Talk" alongside daughter Ireland Baldwin on Wednesday, April 27, the actress claimed that the "Rust" actor was a "challenge" when it comes to having a talk about serious issues.
In the episode, Kim talked about co-parenting Ireland with Alec amid the model's struggles with anxiety. "You know we're all fine, we all get along, whatever. But he's a challenge," Kim said. The 68-year-old went on to note, "We've had our challenges."
Kim, who was married to Alec from 1993 to 2002, added that she didn't think that Alec "was emotionally or mentally available for that kind of talk." Of the "Saturday Night Live" alum, the "Batman" star said, "Alec, you know, operates in a very different way in his life."
Ireland, meanwhile, thought that her father suffers from anxiety, but his upbringing made it difficult to speak openly with him. She described him as "someone who grew up in a family that would suppress that as well or tell him he's weak for feeling that way."
"There's things I would go to my father for but if I ever even try to have this conversation in any way with him, I don't think he would be able to really absorb any of it," the 26-year-old said of the 64-year-old actor.
The episode also saw Ireland getting candid about her substance abuse. "I have a lot of alcoholism and drug addiction in my family. I had a night where I went way too far with drinking and taking pills 'cause I couldn't even go to bed at night," Ireland shared during a one-on-one segment with Willow Smith.
She continued, "I had isolated all of my real friends, isolated my family. I had no control in anything in my life. I tortured myself with my eating disorders that I had. I didn't talk to my parents for like a year. I saw them here and there, but I was so ashamed of what I had become and how I was living."
Thankfully, Ireland has managed to fix her relationship with her parents. She has also been "free of anorexia and bulimia" for years now.
Source: Read Full Article