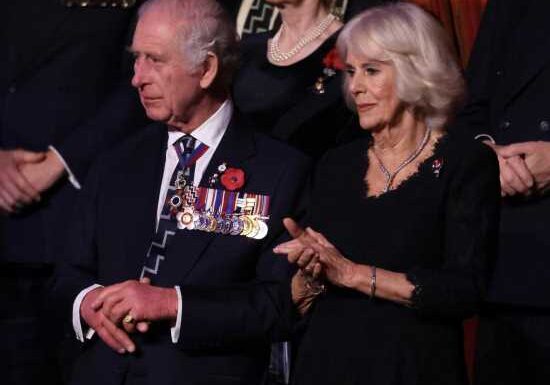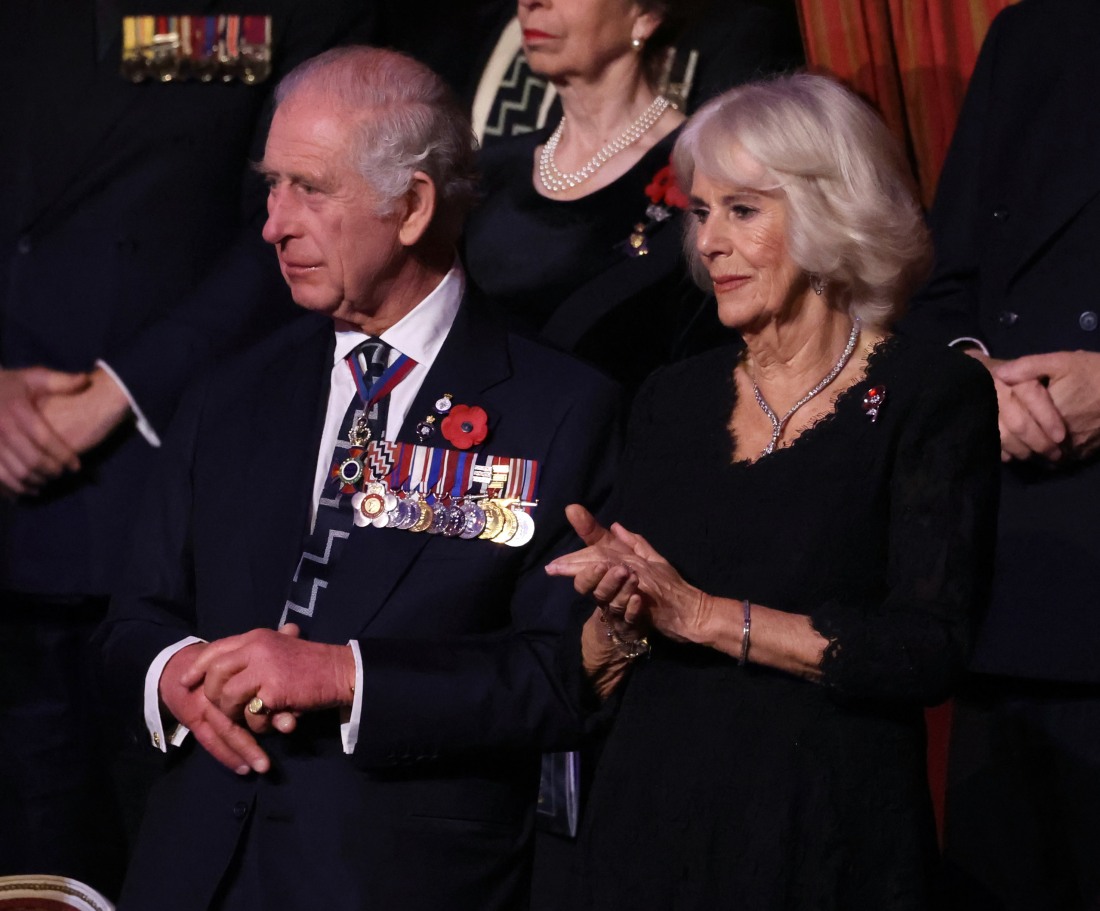 King Charles and his consort attended the Festival of Remembrance on Saturday evening, as you can see in the photo above. Before the festival started, they unveiled new statues of QEII and Prince Philip. Charles seemed unaffected. This is a busy week for him – he turns 75 years old on Tuesday, and he's planned several days of events to celebrate. On Monday, he'll go to Highgrove (his country estate) and host a "tea" for other 75-year-olds in the Orchard Room, overlooking the gardens. Then on Tuesday, he'll do a big launch event for Coronation Food Project, which is just his scheme to end "food waste" (and not food insecurity, hunger or poverty). Later on Tuesday, he'll have a small party with assorted family members and friends. Ahead of these events, Charles posed for a special birthday portrait and the palace authorized a completely bizarre piece in the Daily Mail, written by Becky English. The headline is "Why Charles is still in 'great pain' over Harry." But Becky actually reveals some tea about Charles and Camilla's marriage. They basically live separately full time now. Wow, and they didn't make that the headline. Some highlights:
Charles is in good shape: Other than a nagging back pain he has suffered from for years, the King is said to be in 'very good shape' – a must, given that he regularly works 12 to 14-hour days. 'He's surprisingly abstemious and lives quite a simple life personally,' says an insider. 'He doesn't drink that much and never over-eats. And he never ceases to delight that even in his 70s he can still fit into all his old uniforms.'

Separate lives: By his side on many of his engagements is Queen Camilla, with whom he has a mutual understanding that they need their own space. The pair operate more as a team now then ever, but the couple still keep separate homes, friends and interests, in what friends see as a 'sensible and pragmatic' approach to the stresses of royal life. Returning from foreign tours, where they have often been living and working together 24/7, it's not uncommon to see 'his and her' cars waiting on the runway to take them off to their respective country boltholes for some well-deserved downtime.

Separate wings: Camilla will enjoy a few days with her family and friends, and Charles will potter in his beloved gardens or on the farm. And at Windsor Castle or Birkhall, their Scottish estate, it's not unusual for them to sit reading companionably – in separate wings. 'It may not be everyone's cup of tea, but that time apart really works for them,' one insider says. 'They are better for it.'

William & Charles's relationship: William, like Harry, was previously hostile towards what he regarded as his father's media 'spin machine', his youthful shouting matches with the King permeating even the thick Palace walls. Now a father himself, William is far more understanding of his 'Pa'. 'Has His Majesty made mistakes when it comes to parenting? Yes. Would he privately admit he could have done some things better, or at least differently? Of course,' a source says. 'But while I am sure they still don't agree on everything all the time, he and the Prince of Wales are firmly united now around a common shared interest, which is to keep the institution in a place where it can serve the nation. This was happening anyway as the late Queen got older, but there's no doubt what happened with Harry brought everything into sharp relief.'

Pain over Harry: The latter is a subject that still brings His Majesty 'great pain'. I am told there is currently 'barely any level of communication' between Charles and Harry. There is undeniable anger at the anguish the King believes Harry caused the late Queen in the last years of her life, not to mention the insults he has heaped upon his own wife Camilla, of whom Charles is understandably protective. Charles is a man who notoriously hates confrontation and will never close the door on his younger son. But sticking to his guns, he has rejected Harry's demands for an 'apology' and put the whole issue to one side for the time being as he concentrates on the business of state.

Whether Harry was invited to his father's birthday: Much has been made this week of whether his younger son has been formally invited to his private birthday celebration next Tuesday. In fact, he has not. But I can reveal the event is just a small, intimate dinner in London for close friends in any case. Hardly any family members will be present, in line with the King's diktat that he just wants it to be an average day. 'There's a lot of hurt on both sides, but time is a healer. For now it is baby steps forwards,' said one informed observer. 'It's very sad His Majesty doesn't get to see his son or his grandchildren, but there's no rush to patch things up.'
[From The Daily Mail]
"There is undeniable anger at the anguish the King believes Harry caused the late Queen in the last years of her life" – f–k all the way off, Charles. He literally gave his mother Covid and he was openly wishing QEII dead for decades. As for all of the stuff about Charles and Camilla's separate lives… some of that is old news, they've always maintained separate residences and needed "space" from one another, but it's bonkers that it's entirely built in at every level of their schedules now, that Camilla is always off with her family and friends and Charles is just… alone, having alienated, exiled and/or neglected his sons at Camilla's request. I mean, I don't feel bad for Charles, but I definitely underestimated Camilla's long game. She not only set out to destroy Charles's marriage and his first wife, but she never wanted Diana's sons around either. And after all that, Charles and Camilla take separate cars when they get off the plane.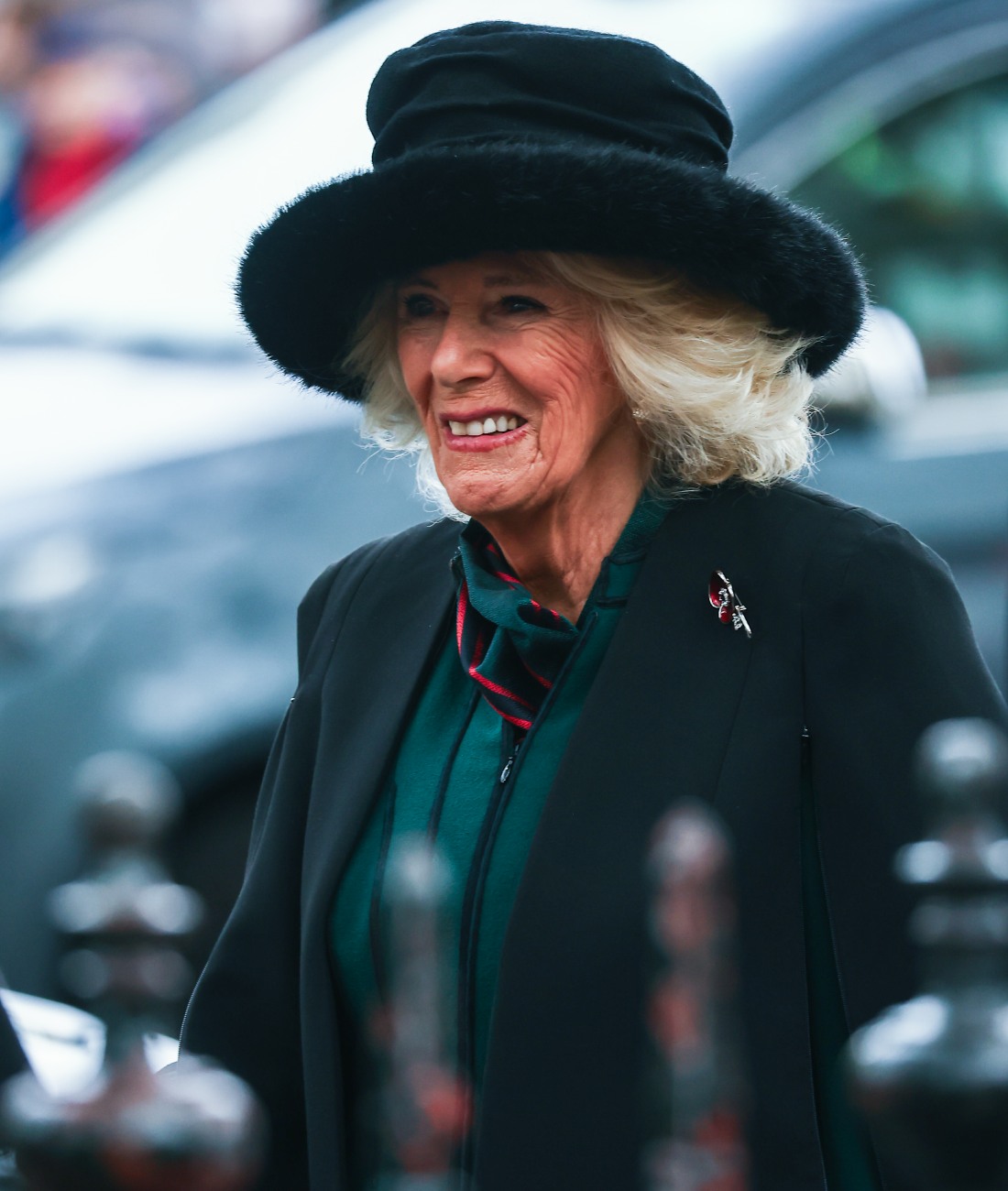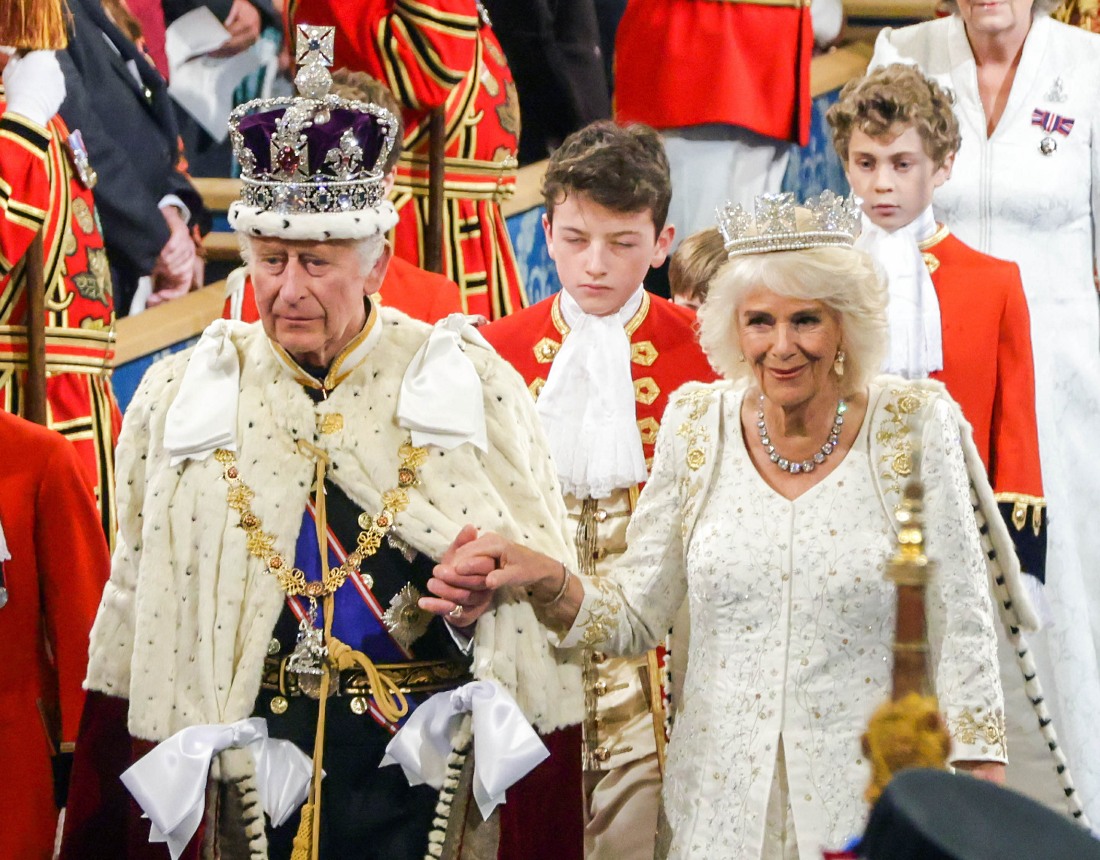 Photos courtesy of Avalon Red, Cover Images.
Source: Read Full Article