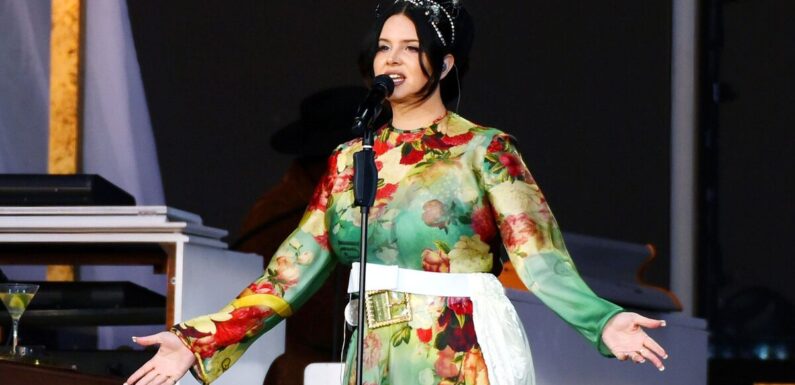 Popstar Lana Del Rey has left fans scratching their heads after she was spotted working in a random cafe.
The 38-year-old, who boasts a catalogue of hits including Video Games and Born to Die, was seen working behind the counter and brewing coffee while wearing a Waffle House uniform in Florence, Alabama.
As well as her viral appearance at Waffle House, Del Rey has been spotted at a number of locations around Florence over the past week. These include a nail salon, reports the Daily Star.
Muscle Shoals resident Karina Cisneros Juarez saw the singer at the Waffle House and took to Facebook, where she shared details about her experience.
READ MORE: Mum and three kids found dead in Oklahoma 'murder suicide'
"To say I am ecstatic is an understatement!" she shared on her Facebook page. "I have been a huge fan of Lana Del Rey for over a decade, so meeting her today was truly insane."
"She was there, wearing a uniform and everything," she added.
"It was a bit surreal. I just told her how much I loved her music and her work in general. She was super lovely and incredibly nice."
Fans took to social media to question why a Grammy-winning singer would be snapped in a cafe. 
Don't miss… 'Cocaine sharks' are eating huge bales of drugs in popular holiday hotspot[LATEST]
We use your sign-up to provide content in ways you've consented to and to improve our understanding of you. This may include adverts from us and 3rd parties based on our understanding. You can unsubscribe at any time. More info
One theory seemed to be that it was to promote her album, "Did You Know That There's a Tunnel Under Ocean Blvd", which has a song that references the Alabama town that she was spotted in.
On the track "Paris, Texas," Del Rey refers to Florence, Alabama, singing: "I took a train to Spain, just a notebook in my hand/Then I went to see some friends of mine, down in Florence, Alabama."
Writing on social media, one fan said: "Not Lana Del Rey in her Starbucks Barista era."
Another added: "Seeing Lana Del Rey working in hospitality is everything. Cash that check, boo."

Her recent album, Did You Know That There's a Tunnel Under Ocean Blvd, was released back in March.
M
M
eanwhile, another fan penned: "Not Lana Del Rey in her Starbucks Barista era." eanwhile, another fan penned: "Not Lana Del Rey in her Starbucks Barista era."
Source: Read Full Article