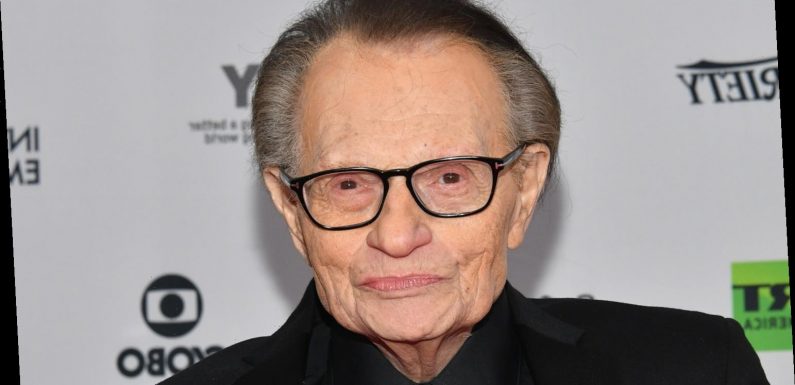 Legendary talk show host Larry King has died.
The former CNN host passed away on Saturday morning (January 23) at the age of 87. A statement from his company Ora Media said that he died at Cedars-Sinai Medical Center in Los Angeles, though a cause of death was not provided.
King was hospitalized for COVID-19 late last month, though it seemed things were going well when he was moved out of intensive care and was breathing on his own.
CNN's president Jeff Zucker said in a statement, "We mourn the passing of our colleague Larry King. The scrappy young man from Brooklyn had a history-making career spanning radio and television. His curiosity about the world propelled his award-winning career in broadcasting, but it was his generosity of spirit that drew the world to him. We are so proud of the 25 years he spent with CNN, where his newsmaker interviews truly put the network on the international stage. From our CNN family to Larry's, we send our thoughts and prayers, and a promise to carry on his curiosity for the world in our work."
We're sending our thoughts and condolences to Larry's loved ones during this difficult time.
Source: Read Full Article