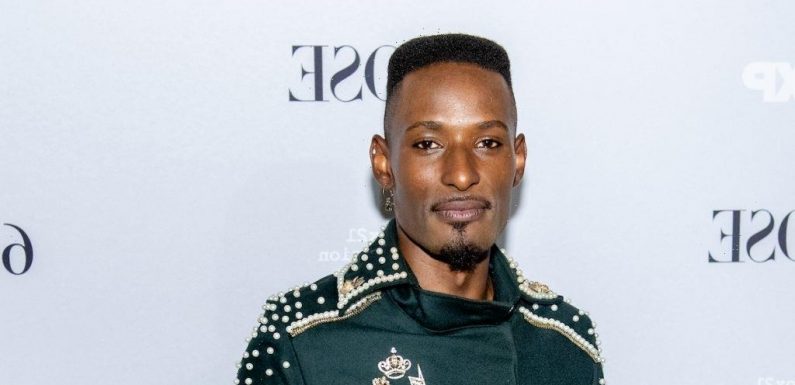 Legendary is back with season 2 on HBO Max, and 10 new houses are competing for a $100,000 grand prize. Dashaun Wesley is the host and MC of the show, and he brings a personal connection to ballroom when he gets on the mic.
'Legendary' brings together ballroom's best competitors
Ballroom has received renewed attention in recent years after the success of Ryan Murphy's hit FX series Pose. In the 1980s and '90s, ballroom was often the only place that many Black and brown LGBTQ people could come together and celebrate each other.
Ballroom is still alive and well today, and continues to live with many of the iconic houses from its early days as well as many new houses. Legendary puts the spotlight on these talented artists as they serve face, body, and moves in a competition for the crown.
Dashaun Wesley is the host and MC of 'Legendary'
As the MC of the Legendary balls, Dashaun Wesley helps run the show and give the voguers a beat to dance to. He's a natural fit for the job as someone with experience in the scene himself.
Wesley has been deemed the "King of Vogue" in many circles, much like judge Leiomy is the Wonder Woman of Vogue.
In 2019, Wesley joined season 2 of Pose as newcomer Shadow Wintour.
Dashaun Wesley's house competed on 'Legendary'
Wesley is a part of the House of Lanvin, and is often known by his chosen as Dashaun Lanvin. The legendary house dominated season 1 of Legendary with four wins under their belt, but ultimately lost out to the House of Balmain.
With such an obvious connection to a competing house, many believed that Wesley could be truly unbiased, despite his job being the MC and not a judge. He clarified his place as the host and his relationship with the House of Lanvin in a 2020 interview with Vulture.
"When you're at an actual ball, the commentators are usually part of a house. But when you're on that microphone, everyone's trusting you to make sure you do what's right for everyone," he explained. "It's that unwritten rule of not being biased to a house, even if your house is participating."
"You have houses that might be walking a grand prize worth $10,000," he continued. "So, if you ever look to do anything in front of anyone? Oh, trust me, they're gonna let us know. Every time I'm on a microphone, it's all about being fair. Does it happen? Yes it does. But do I do it? No, b*tch, I don't play those games."
Source: Read Full Article