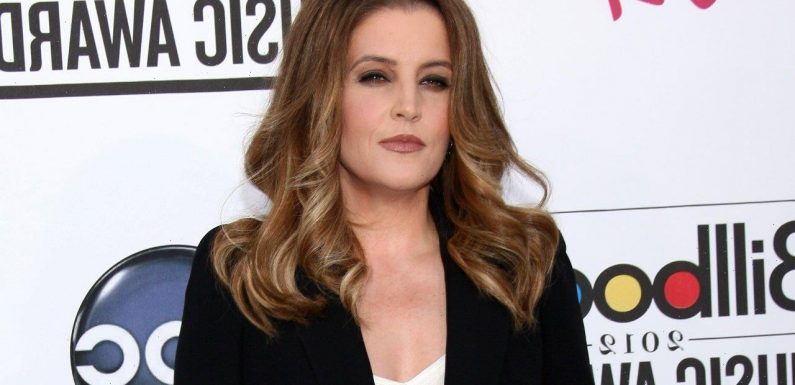 The only child of Elvis Presley was reportedly taking opioids again after battling addiction issues for years and was on an extreme weight loss regiment for months before her sudden passing.
AceShowbiz –Lisa Marie Presley reportedly relapsed months prior to her death. The singer, who had been battling addiction issues for years, was taking opioids again before her sudden passing earlier this month, family sources say.
Besides her reported drug issues, Lisa Marie was said to be on an extreme weight loss in the months leading up to her death. The sources tell TMZ that the 54-year-old got plastic surgery and began taking weight loss medication because she wanted to look her best to celebrate "Elvis", a biopic about her late father Elvis Presley, during various awards ceremonies. She allegedly lost 40 to 50 pounds in the six weeks leading up to the Golden Globe Awards.
As reported before, Lisa Marie caused alarm with her appearance at the Golden Globes. She looked gaunt, slurred her words and was so unsteady that she had to hold on to a friend as she spoke on the red carpet for interviews.
Lisa Marie died two days later on January 12 after suffering cardiac arrest at her home in Calabasas, California. Family and law enforcement sources claim that she complained of abdominal pain on the morning she died.
An autopsy has been performed, but her cause of death has been deferred pending toxicology results. She was laid to rest in the Meditation Garden at Elvis' mansion Graceland, next to her son Benjamin Keough and adjacent to her father Elvis.
While her loved ones are still grieving over her death, a family war is brewing as her mother Priscilla Presley has challenged a change her daughter made to her trust. Lisa Marie had named Priscilla a trustee in 2010, but cut her mother out in a 2016 amendment, replacing her with her daughter Riley Keough. Priscilla has filed documents questioning the "authenticity and validity" of her daughter's will, suggesting that the amendment is fraudulent.
You can share this post!
Source: Read Full Article