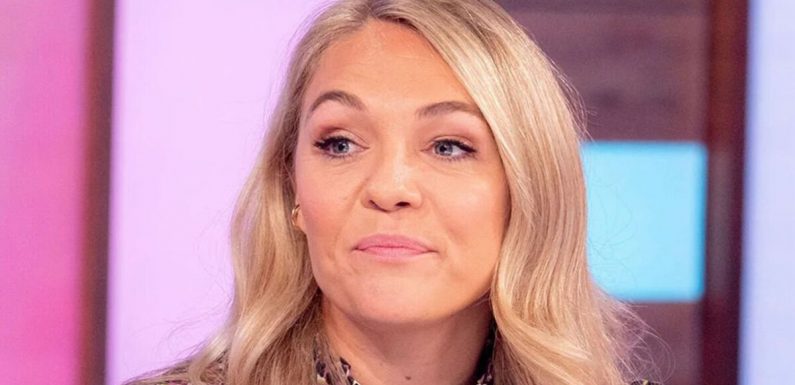 We use your sign-up to provide content in ways you've consented to and to improve our understanding of you. This may include adverts from us and 3rd parties based on our understanding. You can unsubscribe at any time. More info
Disabled TV presenter Sophie Morgan, 38, was left "in a rage at the injustice" after her car was broken into by thieves who wanted her Blue Badge, admitting the inconvenience was "beyond measure". The Loose Women star reported the issue to the council, but without her badge, she is unable to drive, with a replacement taking weeks to be delivered, as well as needing to repair the damages to her car.
Sophie was working in America earlier this month, leaving her car outside her home, with her Blue Badge inside.
Blue Badges are issued by your local council and are displayed on the car's dashboard, giving disabled individuals the priority use of larger spaces.
The badges prove drivers are disabled and enable them to get free or long-term parking, as well as entitling them to use disabled parking bays, which tend to be closer to destinations.
Sophie broke the devastating news on Access All, the BBC's disability podcast.
She said the thieves had "smashed the window on the passenger's side", stealing only the badge, but the loss had hugely impacted her day-to-day life.
The presenter continued: "I had this rage in me at the injustice, all the frustration, the inconvenience, all of those feelings.
"I can't drive my car without my badge as I can't get in or out [of the vehicle] without space to get my wheelchair beside my car.
"And without the guarantee of a disabled space, it's not worth the risk."
The incident has been reported to the local council, but Sophie will still have to wait for a replacement to be issued before she can safely drive again.
According to the Department for Transport, in the year ending March 2022, 1,497 badges were reported as stolen across the UK.
Some have even resorted to buying lockable Blue Badge holders, which are attached to the vehicle's steering wheel to protect them.
Sophie was left paralysed aged 18 after suffering a T6 spinal cord injury in 2003 when she was involved in a car accident, resulting in paralysis from the waist down.
The presenter has previously opened up about how she has made sure her disability "hasn't ruined her life".
Appearing on ITV last year, she said: "I think people are frightened of change, they don't want it, there's a fear around it. But for me, because my change ended up giving so many positives, I sort of lean into it, I seek it out.
"I want life to be different and to be full of variety and excitement.
"I suppose I learned the hard way that the worst things that happen to you can lead to the best of life.
"It's hard for people to relate, they see my disability and think it ruins a life – but I found it to be the opposite, I think it made my life."
Not letting her disability get in the way, the London-based campaigner has hosted an array of projects including presenting Channel 4's TV coverage of the Paralympics in 2016 and this year.
She has also appeared numerous times on Loose Women and in a selection of celebrity TV shows, including Stand Up for Cancer's Celebrity Bake Off.
Source: Read Full Article