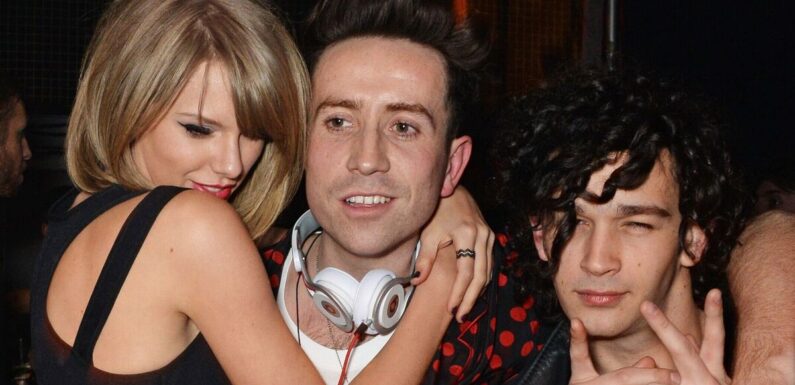 Taylor Swift, 33, and Matty Healy, 34, have seen themselves at the centre of rumours as reports claimed the pair have fallen "madly in love" with each other.
Now, a new series of unearthed pictures have shown Taylor's support for Matty goes back in years as she was photographed wearing a The 1975 T-shirt in 2014.
The Blank Space singer stylishly paired the black tank top with a tartan A-line miniskirt and a black handbag as she stepped out covering her eyes with a pair of dark sunglasses.
She wore the ensemble as she stepped out with her famous friends Ellie Goulding and Selena Gomez to see the band.
Sources told Mirror Celeb at the time Taylor's ex-boyfriend, Harry Styles, wasn't at the show this week.
They said: "Taylor was not with Harry at the 1975 show on Wednesday.
"She went to the show on Thursday and Harry was not there at all. She was with Selena and Ellie the entire time at the show, no one else."
The pictures emerged after on Wednesday night (May 3) it was reported Matty and Taylor have turned their longtime friendship into something more romantic.
Speaking to The Sun, a source close to the Blank Space hitmaker said: "She and Matty are madly in love. It's super-early days, but it feels right.
"They first dated, very briefly, almost 10 years ago but timings just didn't work out.
Don't miss…
Tony Blackburn cancels all work as illness turns more serious[LATEST]
Linda Lewis dies at age of 72 as family pay tribute[NEWS]
Sue Cleaver looks '20 years younger' after weight loss transformation[INSIGHT]
"Taylor and Joe actually split up back in February, so there was absolutely no crossover."
Taylor and Matty, who is the son of Loose Women star Denise Welch, are said to be set to make a public appearance together this weekend when Taylor performs in Nashville, Tennessee.
The rumoured union between the two megastars follows Denise posing with Taylor backstage at a gig earlier this year, reports The Mirror.
Denise beamed as she cosied up to her son's possible love interest in January, just moments after Matty welcomed Taylor on stage in London to perform her song Anti‐Hero live for the first time.
Source: Read Full Article