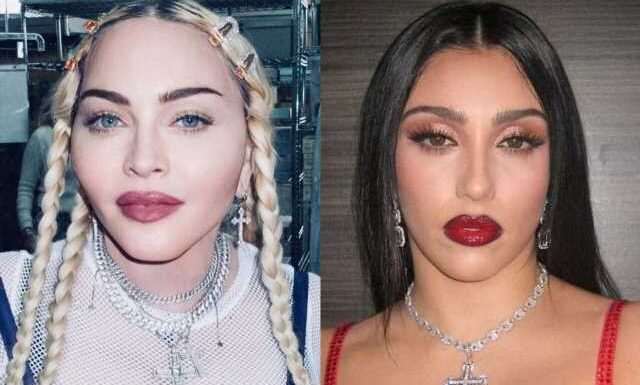 Lourdes Leon believes in a higher power and thinks bad people will have it hard in their next life because hell doesn't exist in the traditional sense of the place.
AceShowbiz –Madonna's daughter Lourdes Leon is worried "s*****" people are reincarnated into hard lives. The 26-year-old model and rising singing star says she believes in God as she has no other explanation for how the world came about, but doesn't think hell exists in the traditional sense of the place.
"100 per cent… how do you explain all this? I believe in a version of hell. I don't believe that it's, like, disco inferno down there, with all the dictators. I believe in reincarnation, so I think that if you're a s***** person, you might have it hard in the next life," she told The Face magazine when asked if she believed in God.
Lourdes, who last year released her debut EP "Go" under her stage name Lolahol, also revealed in the chat she struggles with sleepless nights. She added, "Well, I have insomnia. When I was in college, when I first left home, I couldn't sleep for a month."
She also said about how cheats turn her off in people and potential musical collaborators, "If I heard that they f***** somebody's man. Or if they're trying to. It's a no-go – you're just not a good person. I don't want to work with you. As soon as I sniff out a little bit of that, I just know that something's not right with you. I don't want to work with you."
Lourdes also said she is still trying to find her feet in the world of entertainment, unlike her famous 64-year-old Queen of Pop mum. She added, "I think I need to get a few more performances under my belt before I realise what kind of show I want to put on."
"I'm still testing the waters to see if performing is something that I'm enjoying, to see if it's something that I click with. I'm not even certain it's something that I want to be doing for years. But I do think that, in the end, dance will obviously become an integral part of the show, because I rely so heavily on my body as a means of expression. You know, when we go out I'm always cutting it up."
You can share this post!
Source: Read Full Article