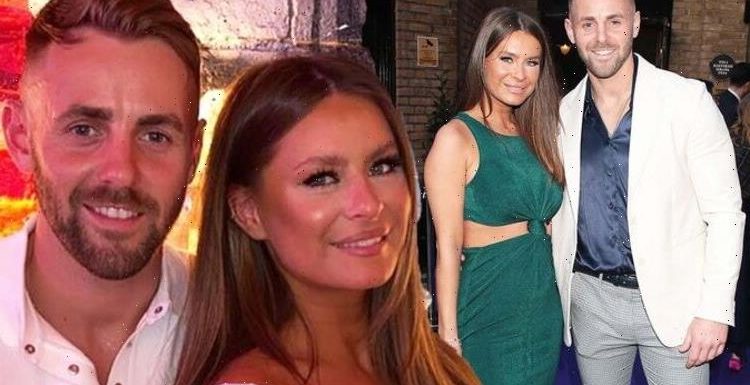 Married At First Sight: Tamara storms out during filming
We use your sign-up to provide content in ways you've consented to and to improve our understanding of you. This may include adverts from us and 3rd parties based on our understanding. You can unsubscribe at any time. More info
Married At First Sight UK's Tayah Victoria, 26, is pregnant with her and Adam Aveling's first child together. The couple, who met on the Channel 4 series, have revealed they are delighted to be expecting a baby, after wanting to become "young parents".
Tayah is currently 14 weeks pregnant.
Following their faux wedding on MAFS, Adam popped the question after the programme and the pair made plans to marry this year.
However, Adam and Tayah have since decided to postpone their wedding plans until next year due to their baby news.
Tayah admitted the pregnancy took them by surprise.
READ NOW: Piers Morgan brands GMB exit a 'farce', calling Meghan 'shameful'
She joked: "We're obviously just very fertile!"
The TV star added that she could "just tell" after four weeks that she was pregnant and took a test.
She said: "I was about to set up filming it and call him up but I could hear him coming up the stairs so I just handed him the test and said, 'Here!'
"It was a Clearblue test so it said 'Pregnant' and Adam went, 'Well, what does this mean?'
"And I said, 'What do you think? It says 'pregnant'!' It was a good reaction."
Adam explained to OK! Magazine: "I didn't want to overreact in case I was reading it wrong, so I wanted to double check!"
Speaking about the emotional moment, Tayah revealed that it was "very cute".
Adam added: "We both said we wanted to be young parents so we're so happy it's happened."
Source: Read Full Article