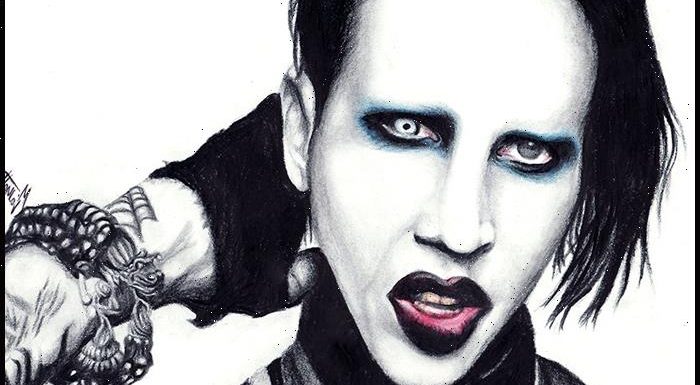 Marilyn Manson is set to surrender to the Los Angeles Police Department on an arrest warrant related to an alleged 2019 assault on a videographer in Gilford, New Hampshire.
According to reports, the rocker, whose real name is Brian Hugh Warner, allegedly assaulted a videographer at a concert in 2019 and has been charged with two misdemeanor accounts of simple assault.
The charges could lead to a maximum jail sentence of one year and a maximum fine of $2,000.
Gilford police chief Anthony Bean Burpee an agreement has between reached between New Hampshire officials and Manson's attorney Howard King for Manson to turn himself in.
Meanwhile, Manson also faces several other lawsuits from his former girlfriends, accusing him of abuse. In April, actress Esmé Bianco filed a lawsuit against Manson alleging she was the victim of sexual abuse by the goth rock singer.
Later, Manson's ex-assistant Ashley Walters also filed a lawsuit against the singer for alleged sexual assault. Several other women, including actor Evan Rachel Wood and model Ashley Morgan Smithline, have also accused the singer of abuse.
Source: Read Full Article