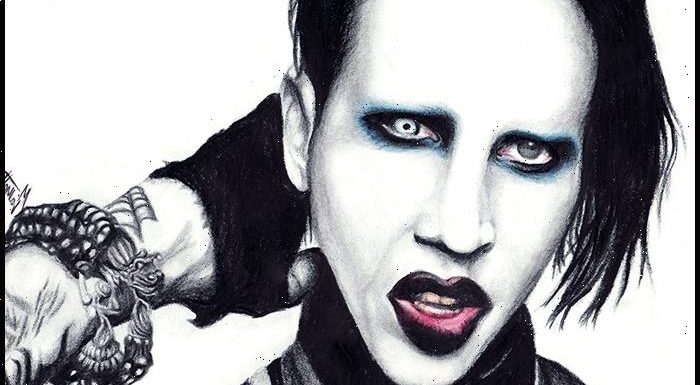 The Gilford Police Department posted on Facebook on Tuesday (May 25) that they have an arrest warrant for musician Marilyn Manson in connection with an assault that allegedly took place in New Hampshire in 2019.
According to the police department, the incident, involving a female videographer, happened during Manson's concert at the Bank of New Hampshire Pavilion on August 18, 2019. The warrant, issued on Oct. 8, 2019, charges Manson with two misdemeanor counts of simple assault.
Police said, the videographer, who had been contracted by a New Hampshire company to record the concert, was in the stage pit area when Manson allegedly spat on her.
"Mr. Warner (Manson), his agent and legal counsel have been aware of the warrant for some time and no effort has been made by him to return to New Hampshire to answer the pending charges," the police department said.
Manson's attorney Howard King told NBC that the claim was "ludicrous" and that they are committed to cooperating with local authorities.
King told the New York Times that the venue videographer had asked for more than $35,000 after "a small amount of spit came into contact with their arm."
"After we asked for evidence of any alleged damages, we never received a reply," King said.
If convicted on the charges, Manson could face a jail sentence of up to one year and a fine of up to $2,000.
Source: Read Full Article