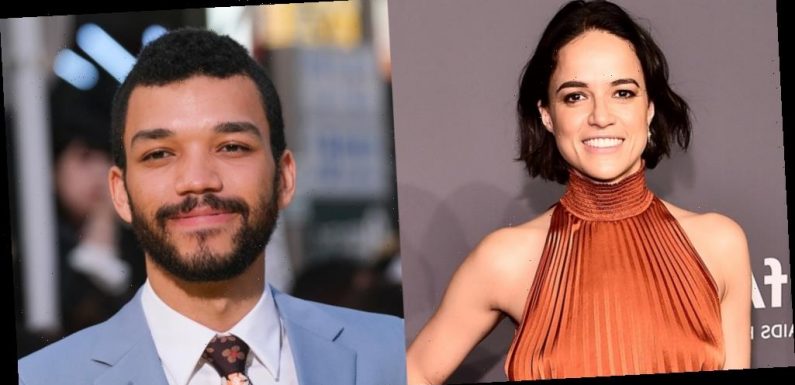 The upcoming Dungeons & Dragons movie has added two familiar faces to the cast – Michelle Rodriguez and Justice Smith.
According to The Hollywood Reporter, the two actors will join previously announced Chris Pine in the flick based on the popular role playing game.
At this time, it's not known if the movie will be a straight up fantasy or if it will incorporate the storytelling and game-playing aspects.
It's also unclear which roles Michelle and Justice will be playing, deals have been closed in the flick, which will be directed by Jonathan Goldstein and John Francis Daley, and produced and financed by Hasbro/eOne and Paramount.
If you're unfamiliar, Dungeons & Dragons is a fantasy tabletop role-playing game and lets you create mighty heroes to battle monsters, solve puzzles, and reap rewards.
The world is built from war games, treasure hunts, camaraderie and reversals of fortune, and features creatures of human nature, elves, orcs and hundreds of others.
Source: Read Full Article