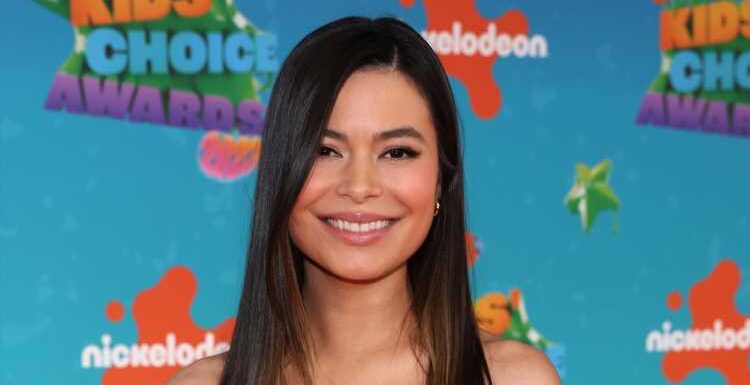 Miranda Cosgrove is dishing on the iCarly revival!
The 30-year-old reprised her role for the new adult version for Paramount+, which is currently in it's third season.
In a new interview, Miranda opened up about Creddie in upcoming episodes of season three, the improvised kiss and even what really made her want to come back and do the revival.
Check out what she shared inside…
On signing up for the revival, Miranda told SiriusXM's Mack in the Morning, "I think one of the main things that made two things, I wanted to hang out with Jerry [Trainor] and Nathan [Kress] again, because they're like my family. I've known them forever. I love them. And even though I still got to see them, it's not really the same as making a show together and being a team and trying to make people laugh. That's really fun. And then the other reason I really wanted to come back was just for the original fans that loved the show. I felt like there was more story to tell with the characters and I felt like we could really do right by some of those people that enjoyed the original."
The actress teased the rest of the season, sharing that Carly and Freddie's relationship isn't really a big focus moving forward.
"Um, I mean I definitely do think that Carly and Freddie are end game," she said. "I think there are a lot of episodes towards the back half of this season about them trying to work out. It's never about their relationship really the rest of the season, but it's about like Nathan or Freddie's mom has never, Mrs. Benson, has never really loved Carly for Freddie. She kind of wants to keep Freddie to herself. So we do a whole episode where we touch on how she feels about their relationship and then also how his daughter Millicent feels and how her mom feels. So it's a lot of family drama this season."
Check out the full video interview here to see that else Miranda shared…
If you missed it, several guest stars from the original Nickelodeon series have reprised their roles on the revival.
Source: Read Full Article