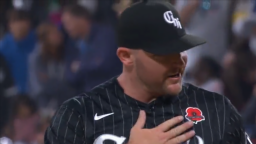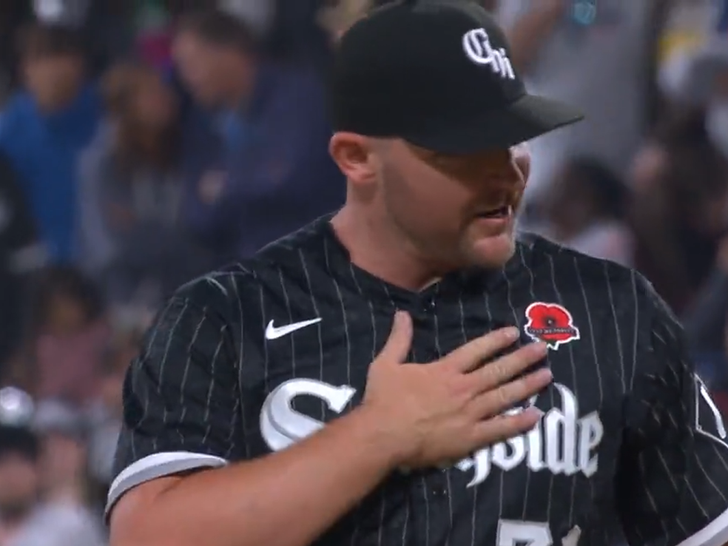 Chicago White Sox closer Liam Hendriks made his return to an MLB mound on Monday night — nearly five months after he was diagnosed with cancer — and the scene was emotional.
The 34-year-old came into Chicago's game against the Angels in the top of the eighth inning … and for a full minute, fans at Guaranteed Rate Field gave him a standing ovation. In fact, a stadium-wide "LI-AM" chant broke out, too.
Hendriks soaked it all in as Angels catcher Matt Thaiss purposely took his time getting into the batter's box … and then he fired a perfect strike once play resumed.
While the pitcher didn't go on to have his best outing — he gave up three hits, a walk, and two earned runs — he said afterward he was super grateful to be back.
"It was definitely emotional," Hendriks told reporters. "It was humbling going out there and walking out there and seeing the amount of people wearing my shirts and the amount of people having signs or flags or anything like that."
"It was a very humbling and sobering moment for me," he added.
Hendriks was diagnosed with non-Hodgkin's lymphoma in January … and spent the ensuing months undergoing treatment. In April, docs declared him cancer-free — and for the past few weeks, he's pitched in the minor leagues to gear up for his White Sox return.
While Day One back on the bump resulted in a loss, Hendriks told media members he'd be available once again on Tuesday if Chicago needed him to throw again.
"I felt good," Hendriks said of the return. "I felt strong. I felt comfortable out there."
Source: Read Full Article