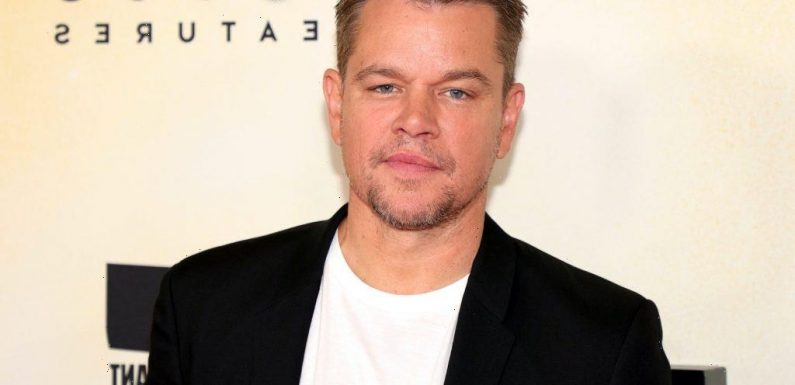 Matt Damon might be famous today, but even he had to start somewhere. Before the Stillwater star ranked high in the Hollywood food chain, he had numerous supporting roles, with most of them involving one-liners.
The Bourne star's first speaking role was in the classic comedy film Mystic Pizza. Damon has come a long way since landing his first acting role in the movie.
Damon got the part in 'Mystic Pizza' against Ben Affleck due to his age
Ben Affleck and Damon have one of the most wholesome friendships in the entertainment industry. They have also worked together on a couple of projects. However, when the two started acting, they had to fight for one role in Mystic Pizza, but only Damon landed the part.
The actor revealed in an interview in 2019 that he and Affleck both auditioned for the role, but he got it because he is two years older than the latter. The actor said that the part came by sheer chance of a legal loophole as he was 17 while Affleck was 15. The loophole stated that Damon could work through the night only if he were supervised.
Damon appeared in the film alongside his future Ocean's Eleven co-star Julia Roberts. The former played Steamer while Roberts played Steamer's brother's Portuguese girlfriend Daisy. Charles the brother shocked everyone by bringing his poor Portuguese girlfriend over for dinner in an evening that involved lobster mishaps and some unmentioned "green stuff."
Damon said that although he had one line on the show, he had to show up for three nights to shoot the table scene. The almost nonexistent role, however, served to keep Damon interested in acting and show business.
Damon found success with 'Good Will Hunting'
Damon attended Harvard University while Affleck went to the University of Vermont. According to MTV, the pair began writing a script for Good Will Hunting which found its way onscreen in the late '90s. Damon played the titular character while Affleck played his onscreen best friend. The film essentially catapulted Damon and Affleck to stardom after their Oscar win for the Best Original Screenplay.
The duo initially sold the script to Castle Rock Productions, but the company demanded that Affleck and Damon shoot the film nearer to save money. They were then given a month to find a producer. After searching for one, they finally settled on Harvey Weinstein with three days left to spare.
The pair went with Weinstein because he took his time to read the script for the film and even noticed a small raunchy detail the best friends had sneaked into the script as a trick. Weinstein bought it for $1 million and agreed to shoot in Boston, which gave Damon and Affleck room to do their Boston accents.
Damon has had significant roles since 'Good Will Hunting'
Damon's luck began changing after he starred in Good Will Hunting. He started getting more job offers, and his star kept rising. In 1997 Damon appeared in The Rainmaker and caught Steven Spielberg's eye, who later cast him in Saving Private Ryan in the following year.
In 1999 Damon landed a role in The Talented Mr. Ripley, playing the titular antihero. That same year he partnered again with Affleck in Dogma but coupled it with commercial failures such as The Legend of Bagger Vance and All The Pretty Horses.
In 2001, Damon became part of the highly successful Ocean's trilogy and Bourne franchise. In Ocean's Eleven, he starred as Linus Caldwell, a role initially intended for Mark Wahlberg, who turned it down. Since then, he has appeared in Syriana alongside Ocean's co-star George Clooney, The Good Shepherd, The Informant, Contagion, Elysium, and Ford V Ferrari.
Source: Read Full Article