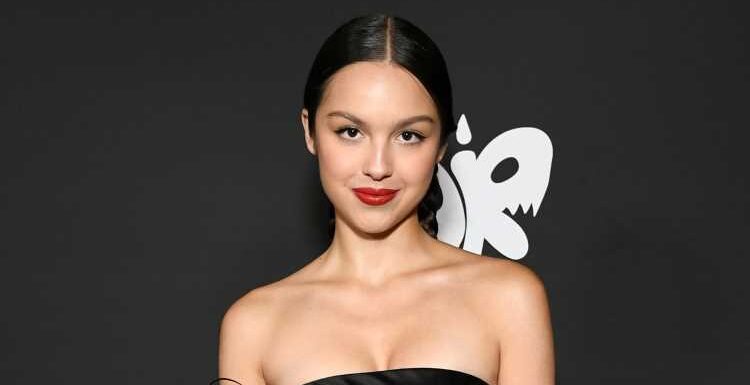 Olivia Rodrigo has revealed the first ever voice recording of her hit song "Good 4 U"!
The track was of course the third single off of her debut album SOUR, and the music video was even nominated for a Grammy.
While everyone obsesses over her latest single "vampire" from her upcoming second album GUTS, the singer and actress shared a snippet of her first voice memo when she wrote "Good 4 U" during a Vogue 73 Questions interview.
Take a listen inside…
Towards the beginning of the interview, Olivia was asked to "show something really cool" on her phone.
"I have a lot of voice memos and maybe I'll show you one. Oh, this is the original 'Good 4 U' recording on a sh-tty guitar in my living room," she said before playing the snippet. Watch the video and go to the 2 minute mark for that clip!
Also during the interview, Olivia revealed that her favorite Lorde song is "Liability," her favorite road trip destination is Salt Lake City (where she filmed High School Musical: The Musical: The Series seasons 1-2), and more.
She even shared that the first song she wrote on the piano was one called "Superman," and when she was 14, she wrote a song called "Astronaut" that made her "believe that I could really pursue songwriting."
Check out Olivia's full Vogue 73 Questions interview here…
RELATED:
Olivia Rodrigo Opens Up About Growing Up in Hollywood & Being a Young Woman in the Music Industry
Olivia Rodrigo Reveals Different Options She Had for 'vampire' Clean Version
Olivia Rodrigo Opens Up About the Origin of 'Vampire,' Her New Album 'GUTS,' Moving to NYC & More
Olivia Rodrigo Puts an Ex on Blast Via New Single 'Vampire' – Watch the Music Video & Read the Lyrics
Source: Read Full Article