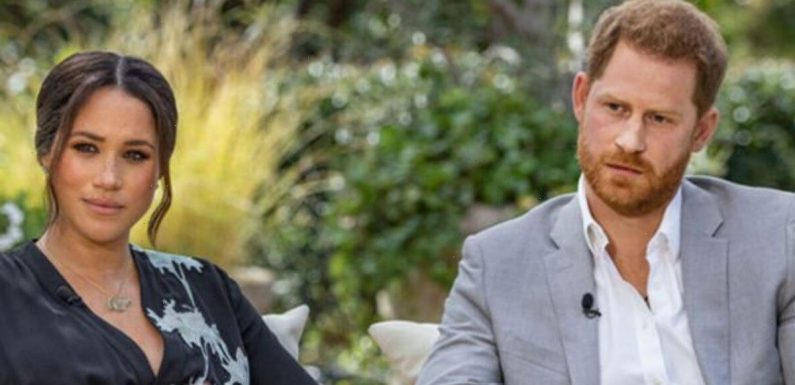 Piers Morgan clashes with Petronella Wyatt on King Charles
We use your sign-up to provide content in ways you've consented to and to improve our understanding of you. This may include adverts from us and 3rd parties based on our understanding. You can unsubscribe at any time. More info
Piers Morgan has once more ripped into Prince Harry for his remarks that Frogmore Cottage is a "real home" after the Duke and his wife Meghan Markle were evicted from the residence by King Charles. According to royal reporter Omid Scobie, the Sussexes were deeply upset by the move that they felt was a "cruel punishment".
In his column for Yahoo, Omid quoted a source allegedly close to the Sussexes who said: "This is not just some random rental they keep for convenience.
"Every drawer is full, every closet is packed.
"It's a real family home."
Piers rubbished these claims and called them "utter nonsense".
He typed: "What a pathetic joke!
"How many families spend less time in a 'real family home' than they do 6000 miles away, spitting bile at their families?
"And the charge that Charles has meted out some kind of 'cruel punishment' is also laughable," he added in his The Sun column.
Further in his list of revelations about the former royal couple, Omid claimed Harry and Meghan were "stunned" by the eviction that left two members of the Royal Family "appalled".
It was later revealed Prince Andrew would be moving into Frogmore after being told to downsize from his Royal Lodge mansion by August.
Discussions are underway as to whether Prince William and his family might move into Royal Lodge once Andrew and his ex-wife Sarah, Duchess of York vacate.
The Prince and Princess of Wales and their three children are currently living in the much smaller Adelaide Cottage in Windsor which is deemed "unsuitable" long term despite the family being "very happy" there.
A source said Adelaide Cottage may be offered to Andrew's youngest daughter, Eugenie, who is pregnant with her second child, who was previously renting Frogmore from her cousin Harry.
DONT MISS:
Strictly's Ola Jordan 'walks around naked' amid weight loss (PHOTOS)
Holly Willoughby refuses to eat squirrel as This Morning slammed (NEWS)
Phillip Schofield admits talking 'saved me' after Emmerdale storyline (LATEST)
For years Andrew enjoyed the use of a suite at Buckingham Palace known as the Chamber Floor.
"Harry and Meghan have until early summer to vacate," a source told Scobie.
"Initially they were given just weeks, but now they have at least until after the coronation."
However, the Daily Mail has claimed King Charles is set to offer Harry and Meghan an olive branch by allowing them to stay at Buckingham Palace when they visit Britain in the future.
Harry and Meghan now live in a nine-bedroom £12 million house in Montecito, California, after quitting the Royal Family three years ago.
Sources close to the King and the Queen Consort say the couple were "furious" by bombshell revelations in Prince Harry's book, in which he described his stepmother as "dangerous" and claimed his brother William once pushed him to the ground in a furious rage.
In a statement, an Archewell spokeswoman said "We can confirm The Duke and Duchess of Sussex have been requested to vacate their residence at Frogmore Cottage."
Source: Read Full Article