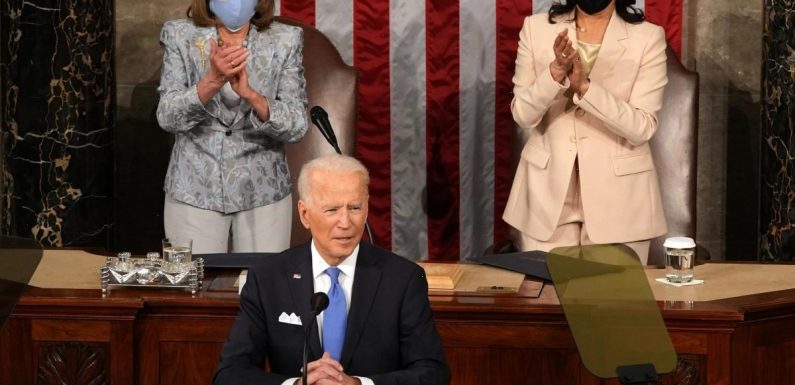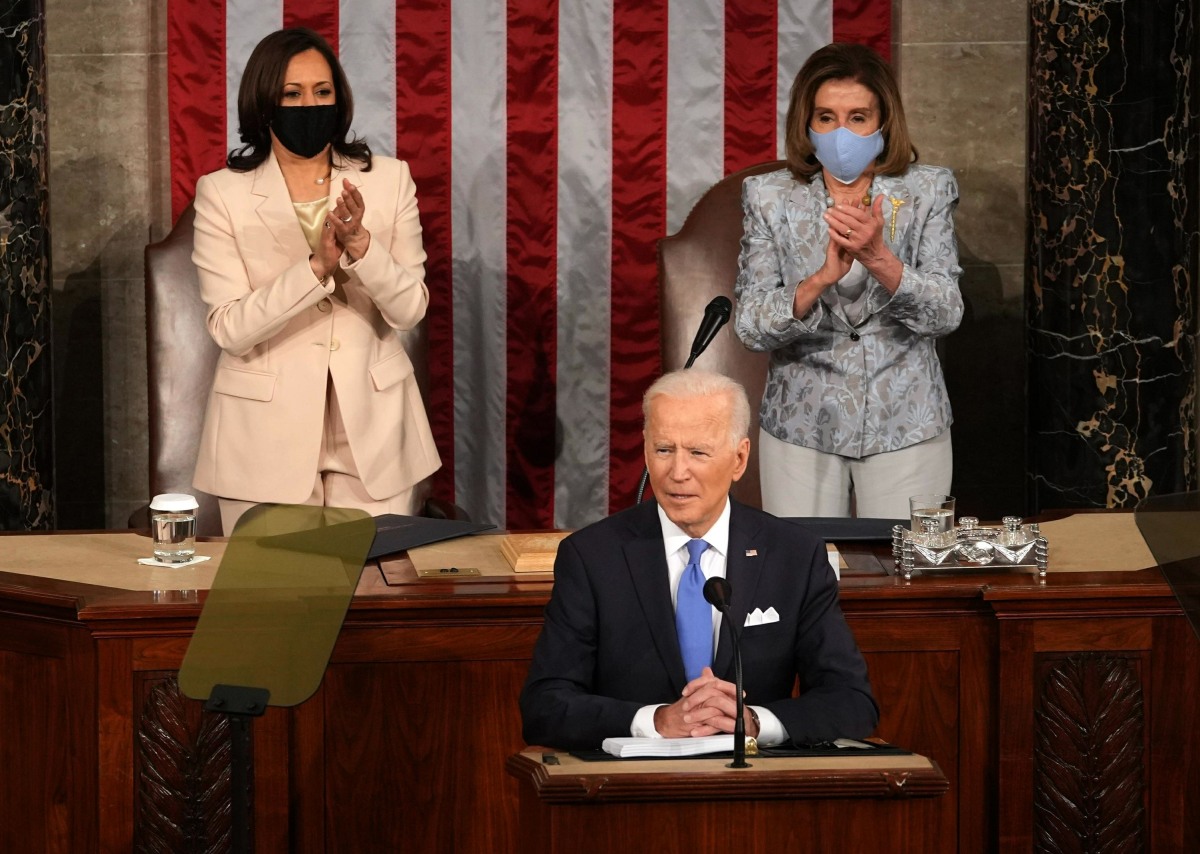 President Biden's first 100 Days have been an absolute dream. Yes, there's obviously still a lot that needs to be done, and tons of stuff left to fix. But Joe Biden got tens of millions of Americans vaccinated, he got a comprehensive economic stimulus bill through Congress, he reclaimed the country from unhinged Nazis, and he's methodically undoing the damage of the Trump years. I love him.
Last night, President Biden gave an address to a joint session of Congress to mark his first 100 days, in what was actually a delayed State of the Union (since he didn't have one in January/Feb). I'll admit that I went to bed, because I'm tired and old! And I trust Handsome Joe. I know he's not going to get up there and make an ass out of himself or an ass out of the country. Here are the key moments:
Yes!! I choked up just looking at the photos of Madame Vice President Harris and Madame Speaker of the House Nancy Pelosi. They are so badass!! Pres. Biden is so proud that he gets to work so closely with a lady VP and a lady Speaker. People were obsessing over Kamala Harris's whole look too – I didn't want to make that the focus of the post, but here we go: the VP's suit is from Prabal Gurung's New York atelier and it was described by Gurung as "off-white." It looked peachy or pale pink, depending on the light. It was a great choice for her first SOTU as VP. I haven't seen an ID for Speaker Pelosi's suit, but Nancy is always beautifully turned out, honestly. She has terrific "power grandma style."
Meanwhile, Dr. Jill Biden, First Lady of the United States, had a special dress made for her husband's first SOTU. She asked Gabriela Hearst (another immigrant designer, like Prabal Gurung) to make a navy dress with hand-embroidered flowers. The flowers were from all 50 states. *sob*
Anyway, I love all of this. After his speech, Biden hung out for quite a bit, glad-handing Congressmen and senators.
85% approve of Biden's speech, just 15% disapprove.
— Kyle Griffin (@kylegriffin1) April 29, 2021
— Patricia Zengerle (@ReutersZengerle) April 29, 2021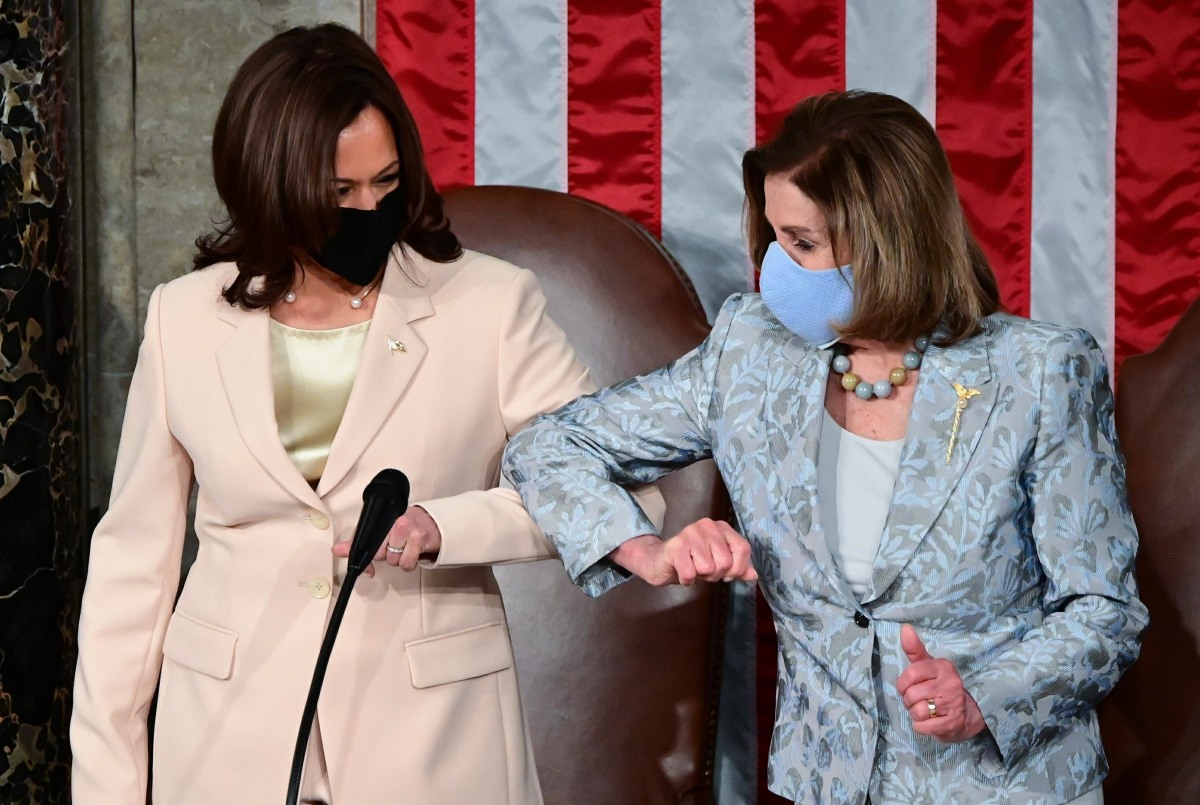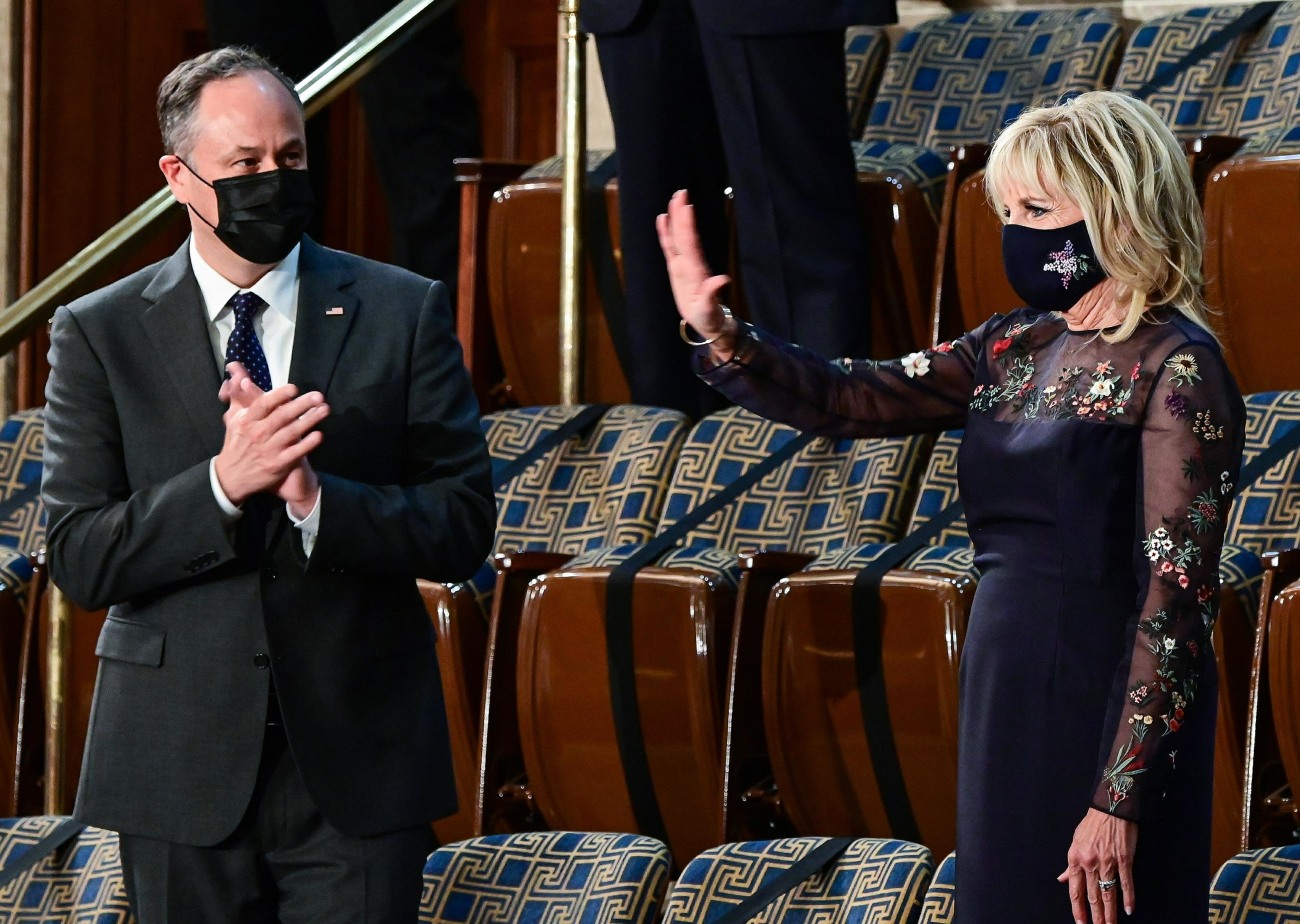 Photos courtesy of Avalon Red, Backgrid.
Source: Read Full Article