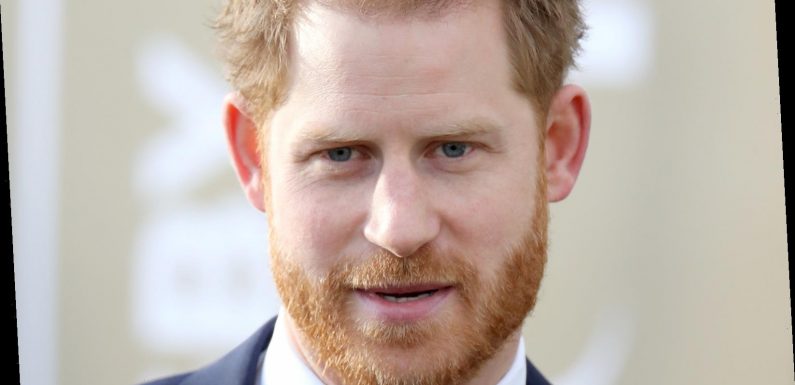 Prince Harry has opened up about why he had to change his life for the sake of his mental health. The former senior member of the British royal family — who has been in the public eye his entire life — has been very vocal about mental health issues and has repeatedly spoken out about his own struggles.
In April 2017, Harry got candid about how he sought counseling after he struggled to cope with the death of his mother Diana, Princess of Wales, who tragically passed away in a car crash in 1997. "I can safely say that losing my mum at the age of 12, and therefore shutting down all of my emotions for the last 20 years, has had a quite serious effect on not only my personal life but my work as well," he told The Telegraph.
Harry added that he felt he had "probably been very close to a complete breakdown on numerous occasions," and stated that he found it difficult when "all sorts of grief and sort of lies and misconceptions and everything are coming to [him] from every angle."
Harry and his wife, Meghan Markle, decided to step away from their roles as senior members of the royal family in January 2020, and he's since opened up about how mental health played a big part in his decision. So, what did he say? Read on to find out.
Prince Harry says the British press was 'destroying' his mental health
Prince Harry got candid about the reason he decided to step back from his royal duties in an interview with James Corden on The Late Late Show during a segment called "An Afternoon with Prince Harry & James Corden," which aired on Feb. 25, 2021. The late night host asked the Duke of Sussex about his decision and Harry explained that he "was never walking away."
"It was stepping back rather than stepping down. It was a really difficult environment as I think a lot of people saw. We all know what the British press can be like. It was destroying my mental health," he said. "I was like, 'This is toxic.' So I did what any husband and what any father would do, which is like, 'I need to get my family out of here.'"
Harry added that he and Meghan Markle "never walked away" from the royals, and clarified that he never would. "As far as I'm concerned, whatever decisions are made on that side, I will never walk away. He continued, "I will always be contributing. But my life is public service, so wherever I am in the world it's going to be the same thing."
What's next for Prince Harry and Meghan Markle?
After clarifying to James Corden on The Late Late Show that he didn't "walk away," Prince Harry made it clear to the late night host that he and Meghan Markle want to continue to serve others. "My life is always going to be about public service and Meghan signed up to that," he stated.
Harry's words mirrored a statement the couple issued in February 2021 after it was confirmed they would not be returning to royal duties. A spokesman for Harry and Meghan said, per BBC, that they "remain committed to their duty and service to the UK and around the world" and claimed that they had also been offering "continued support" to organizations they had worked with while undertaking their royal duties. It added, "We can all live a life of service. Service is universal."
The statement followed Harry and Meghan's confirmation on Feb. 14, 2021, that they are expecting their second child together.
If you or someone you know is struggling with mental health, please contact SAMHSA's 24-hour National Helpline at 1-800-662-HELP (4357).
Source: Read Full Article