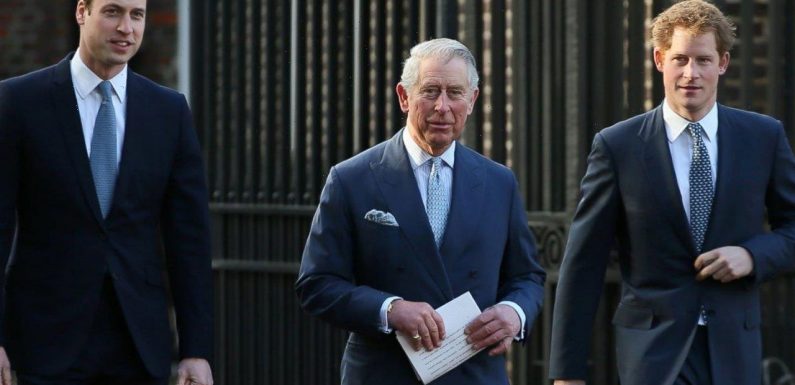 In a trailer for a new interview, the Duke of Sussex shares hopes of having his dad and his brother 'back' in his life, but the two royals don't seem to have the same desire.
AceShowbiz -Prince Harry is ready to reconcile with his family. A trailer for his upcoming interview with ITV 1 sees the Duke of Sussex hoping to have his dad King Charles and his brother Prince William "back" in his life, but that doesn't seem to be the case with the two royal family members.
"They've shown absolutely no willingness to reconcile," Harry reveals in the preview of the interview, which is set to air on Sunday, January 8. The father of two continues, "I would like to get my father back. I would like to have my brother back."
Harry goes on to say that he's looking to have a "family" instead of an "institution." However, he thinks that the Firm doesn't share the sentiment when it comes to him and his wife Meghan Markle. He adds, "They feel as though it's better to keep us, somehow, as the villains."
Harry has begun his press tour ahead of the release of his highly-anticipated memoir on January 10. In addition to the ITV 1 interview, the Duke is set to have a sit-down with Anderson Cooper on CBS' "60 Minutes".
In a trailer for the interview, Harry and Anderson are seen walking in the grounds of the prince's home and then gesticulating wildly as he sits down for the chat. "Prince Harry has an explosive new memoir coming out. What's inside? His revealing interview with Anderson Cooper only on the award-winning '60 Minutes,' " a voiceover says.
The "60 Minutes" episode featuring the royal will also arrive on Sunday, January 8.
"Spare", which follows the prince and Meghan's Netflix docuseries, "Harry & Meghan", is set to detail his life in and out of the royal family. Publisher Penguin Random House has called it "a landmark publication full of insight, revelation, self-examination, and hard-won wisdom about the eternal power of love over grief."
You can share this post!
Source: Read Full Article