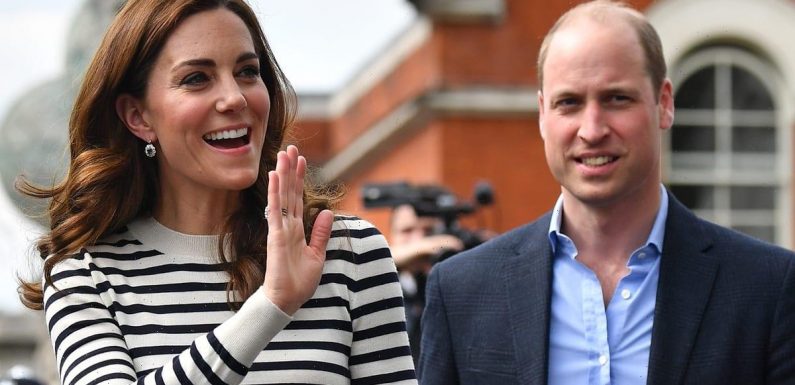 Huge crowds are expected as Prince William and Princess Kate make history on Thursday with their first joint official visit to Cornwall.
As the eldest son of the monarch, William and his wife automatically received the titles Duke and Duchess of Cornwall following King Charles' accession to the throne.
And now they are visiting the county for the first time since taking on their new roles.
There is already great excitement amongst royal fans hoping to catch a glimpse of the sweet couple, who always look so loved up during their joint outings. Check out some of their most romantic public moments here.
William and Kate are set to visit the harbour town of Falmouth. A spokesperson for the couple confirmed: "The Duke and Duchess will learn about Cornwall's maritime heritage before visiting a local community centre which is going the extra mile to give opportunities to individuals while building a supportive and cohesive community."
TRENDING: Queen Camilla's special connection with her ex-daughter-in-law revealed
DON'T MISS: The Princess of Wales spotted at Prince George's rugby match – with dog Orla by her side
Back in November, the Prince made his first visit to Cornwall since becoming the Duke of Cornwall when he spent time at Newquay Orchard.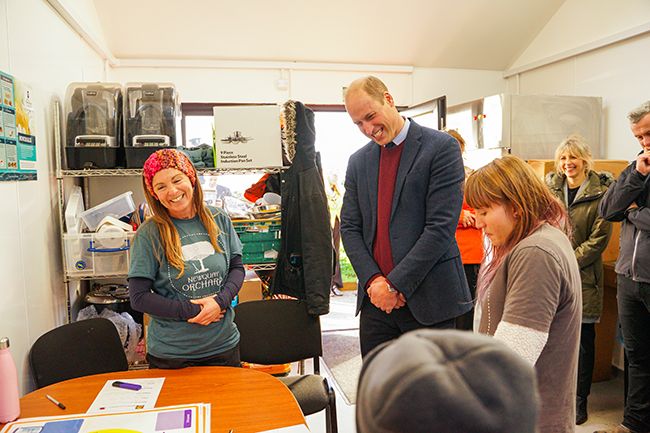 William pictured during his visit to Newquay Orchard in November
During his visit, William shared some secrets of his royal diet as he spoke to nutritionist Monique Hyland as part of a nutrition quiz.
ROYALS: Prince William confused by resemblance to one of his children – and Princess Kate agrees!
DISCOVER: Why Princess Kate will never host an investiture?
She told CornwallLive : "He was a little bit nervous to begin with when I asked him what he ate yesterday. He was okay to start with as he had a healthy breakfast, but then he admitted someone had got him a 'rubbish sandwich' for lunch, and he had a chocolate brownie and a glass of red wine.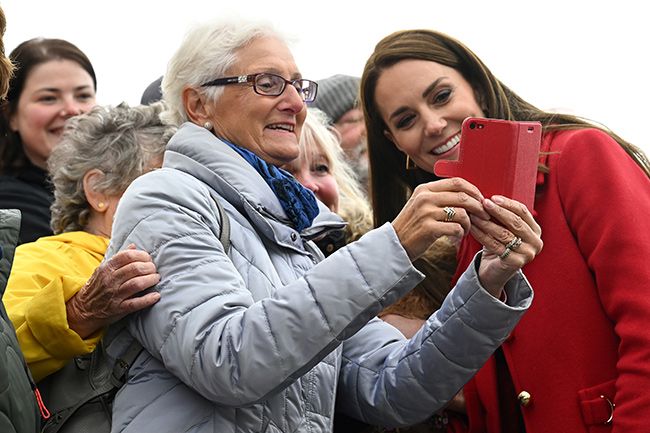 Big crowds are expected to greet the couple
"He made the point of all things in moderation. I wanted to say that was very subjective but I'd already pushed him on asking what he ate," joked Monique.
William became the heir apparent – and known as the Prince of Wales – after the death of his grandmother and the accession of his father Charles to the throne.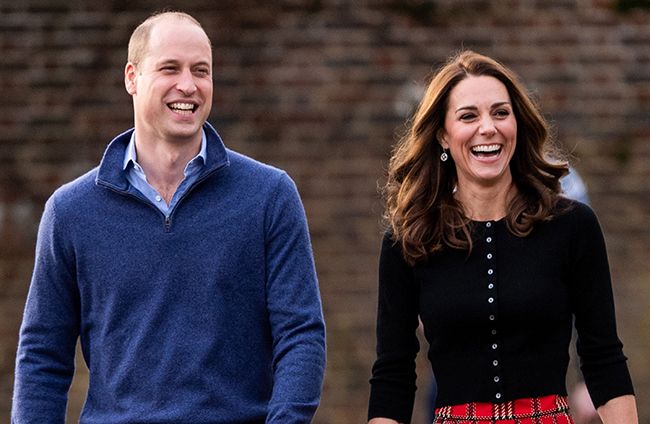 William and Kate are the Duke and Duchess of Cornwall
He also inherited the title Duke of Cornwall and is now the Duke of Cornwall and Cambridge.
Kate is now known as the Princess of Wales and the Duchess of Cornwall and Cambridge.
LISTEN: Find out what the royal family get up to before balcony appearances at Buckingham Palace
Source: Read Full Article