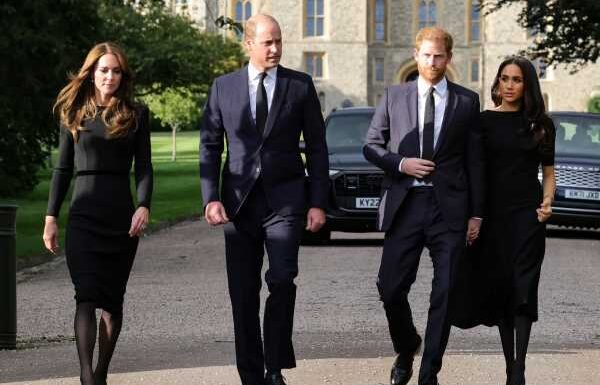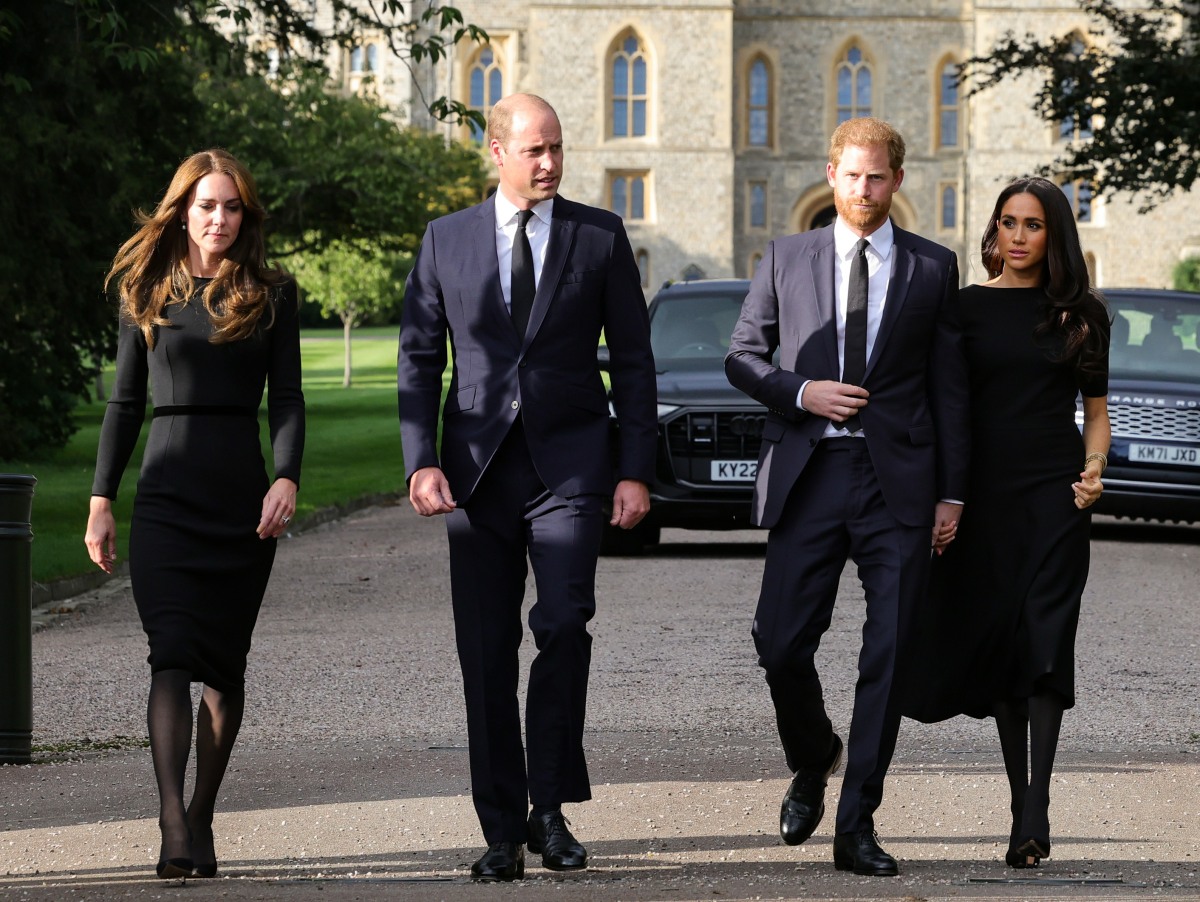 It really does feel like Prince William and Kate's marriage never recovered after the Duke and Duchess of Sussex's exit in 2020. Was the Sussexit the "only" reason for the Wales' marriage drama? No, but it definitely feels like it set off a domino effect. More attention on William and Kate separately, more attention on the state of their marriage, they didn't know how much Harry knew or what he would reveal, plus they always hated the side-by-side comparison with the Sussexes, and it grew even more stark after the Sussexit. Anyway, nearly four years later and we're in the midst of a separation rollout and a "Bachelor Will" rollout, and they're still finding a way to make it all about Harry.
Even Prince William and Princess Kate aren't perfect. A royal insider exclusively tells Us Weekly that the pair have been having typical marital struggles.

"Kate and William have been having ups and downs in their marriage like everyone else," the source tells Us. "But they're focused on their royal duties and doing that as a unit."

One sore spot for the Prince and Princess of Wales, both 41, is Prince Harry. It's been 10 months since the Duke of Sussex, 39, dropped his bombshell memoir, Spare, and his relationships with the royal family remain fractured after his book covered various fights with his brother and father. While Harry has made it clear he believes the royal family should apologize to both himself and wife Meghan Markle, Kate doesn't want to make amends with her brother-in-law.

"Kate has no desire to communicate with Harry nor Meghan," the source tells Us. "There has been too much that has happened and she's not ready yet."

William, however, would like to eventually make amends — but is in no rush to do so. "William wants his relationship with his brother to improve, but they're not speaking right now," the insider adds. "So when that will happen is still uncertain."
[From Us Weekly]
Is this the start of something new, where Kate is being blamed for the years-long estrangement between the Waleses and the Sussexes? Usually, it's "Kate is the peacemaker, William is incandescent with rage." Remember when someone leaked that doing that walk in Windsor with the Sussexes after QEII died was the "hardest thing" Kate ever had to do? Now Kate isn't "ready yet" to make peace with the sister-in-law she style-stalks and copykeens at every turn. Now Kate isn't ready to reconcile with the brother-in-law who outed her as a liar and mean girl.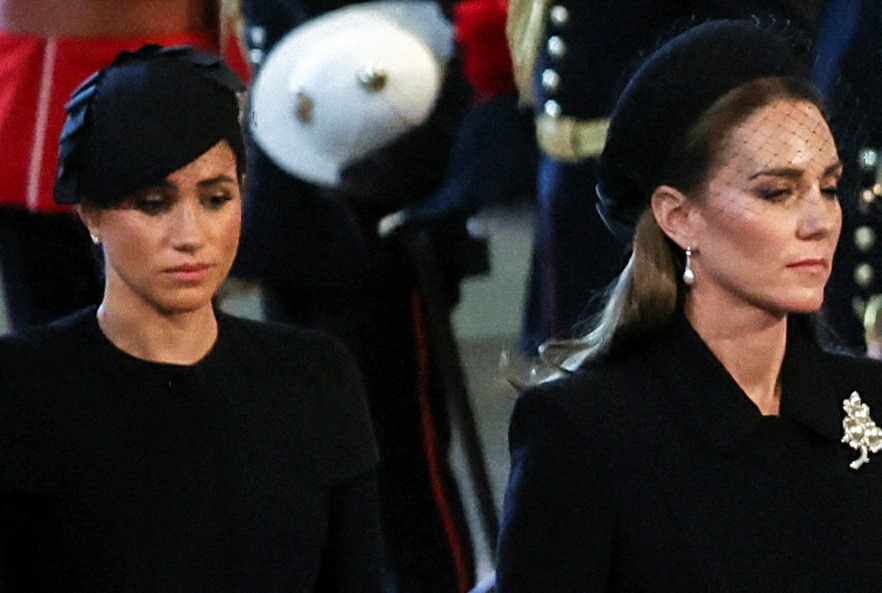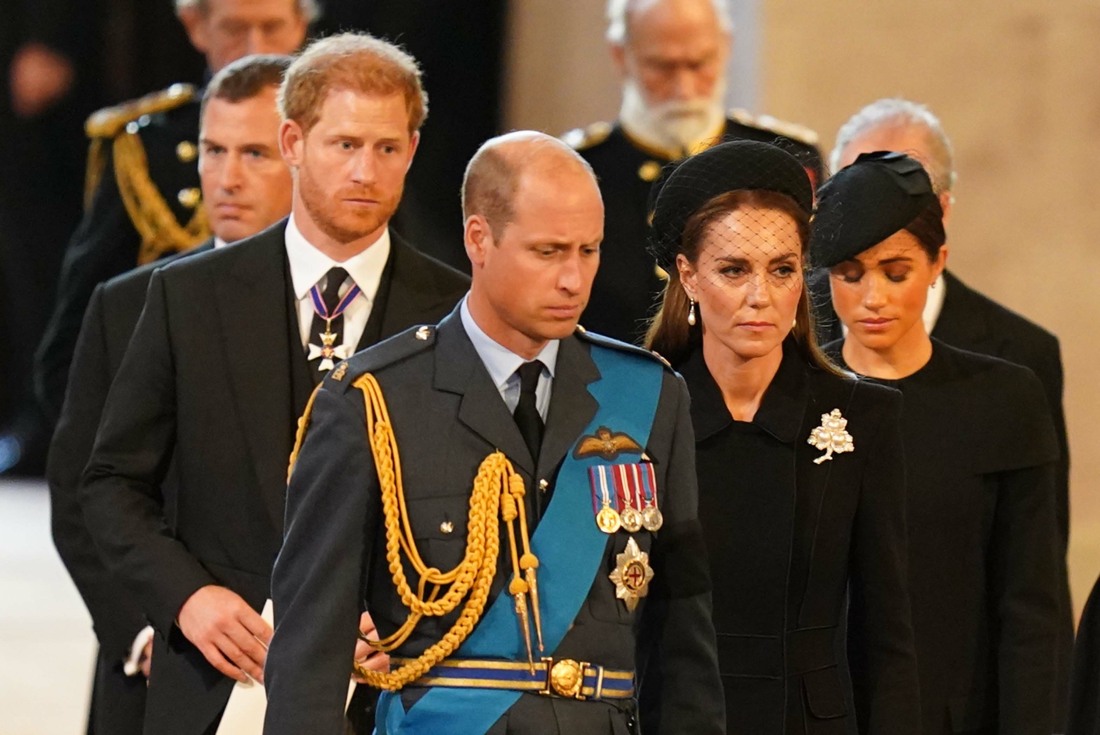 Photos courtesy of Avalon Red, Cover Images.
Source: Read Full Article