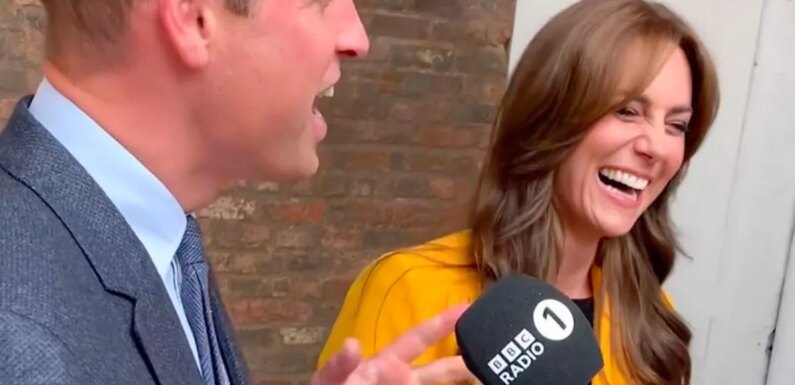 Prince William has been honoured by Blue Peter, the iconic children's TV show, for his work with The Earthshot Prize, an initiative focused on finding innovative solutions to environmental challenges.
Speaking during a Q&A session at the Earthshot Prize Innovation Summit that launched the 15 innovative finalists, the future king said: "As we've seen today, the Earthshot winners and the finalists bring that inspiration and optimism.
"And I think we've got to hang onto optimism and hope because it is the biggest driver of change, it is the biggest driver of innovation."
During the Blue Peter 65th Birthday special, which aired on October 13, 2023, Prince William was presented with a green badge in recognition of his commitment to environmental causes.
The green badge has been awarded to individuals who show their dedication to the planet, climate change, recycling, and protecting animals and their habitats. Notable recipients of the green badge include Sir David Attenborough, Greta Thunberg, and Steve Backshall.
Prince William also joined Blue Peter's Joel Mawhinney to host the "big badge wall," which showcases drawings and letters from viewers related to nature and the environment. The prince even witnessed a magic card trick from Joel.
This special episode featured former Blue Peter presenters, current hosts, and even challenges like white-water rafting. Celebrities like Alex Scott, Gaby Roslin, and Gary Lineker joined in to wish Blue Peter a happy 65th birthday.
Blue Peter's 65th anniversary coincides with the 60th birthday of the famous Blue Peter badges, introduced in June 1963. The show has maintained its tradition of inspiring children to send in a vast number of competition entries, letters, artwork, and ideas. To mark this year's celebration, a new Book Badge designed by Sir Quentin Blake was launched.
Blue Peter continues to inspire and engage children, with more than 265,000 children aged 5 to 15 owning at least one Blue Peter badge. This iconic show remains a beloved part of British culture and childhood.
Source: Read Full Article