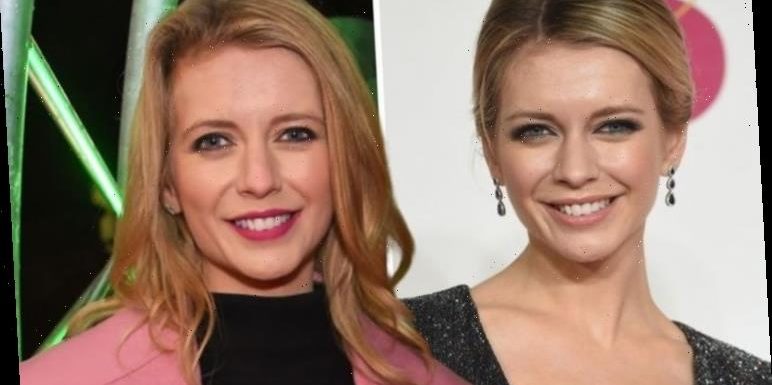 Rachel Riley's partner Pasha adorably plays with daughter Maven
Rachel Riley is best known for appearing alongside Susie Dent and Nick Hewer on Countdown. On the afternoon puzzle show, she shares her knowledge for maths. Tonight she will join Michael McIntyre on his show The Wheel but how long has Rachel been a part of Countdown?
When did Rachel join Countdown?
Rachel has been a part of the Countdown team since 2009 when Carol Vorderman announced her exit from the popular puzzle show.
Back in 2019, the mathematician celebrated 10 years on the series on her social media.
At the time she wrote on her Instagram: "Today marks 10 years on screen for me at Countdown!!!!
READ MORE
Rachel Riley hits out at Family Court 'scandal'
We will use your email address only for sending you newsletters. Please see our Privacy Notice for details of your data protection rights.
"I've loved every minute, well 30 seconds!
"A lot has changed over the last 10 years but the support of the public hasn't. Thanks all, here's to 10 more".
In a separate post, she shared a collage of all the rude words that had appeared on the show over the years, adding: "Gotta give the people what they want – 10 years of rude words for your enjoyment.
"Thanks for all the lovely messages today!"
Carol Vorderman had been a part of the long-running series for 26 years before she chose to leave.
Talking of her own fate of the show, Rachel has since admitted she would love to continue her role.
She told Express.co.uk of starring on the show for years to come: "Yeah I hope so, I love it, it's been over 11 years now and I'm still really enjoying it.
"Love the team and really love the numbers game and there's different contestants coming in all the time and different dictionary corner guests so it doesn't feel like you're working the same day over and over.
DON'T MISS…
Rachel Riley 'worries' fan after causing concern with 'for sale' snap [INSIGHT]
Countdown and Strictly star Rachel Riley eats strict diet [EXPLAINER]
Strictly's Joe Sugg and Dianne Buswell surprise school dance lessons [INSIGHT]
"It's really good fun so as long as they'll have me, you'll have to carry me out of that place."
Rachel has previously admitted Carol was an inspiration for her growing up, saying: "She was brilliant on Countdown.
"I used to watch her on it when I was a kid. It would always be on when I got home from school.
She added: "I've never met quiz queen Carol and I don't know why…it's a conundrum."
Rachel went on to talk of how since stepping into Carol's shoes, she has tried to be herself.
The Countdown star explained: "I think with any job when you take over from someone you've just got to be yourself.
"There's no other way you can be. I'm just lucky because I've a great team around to guide me through it."
In 2013, Rachael swapped the Countdown studio for the Strictly Come Dancing ballroom.
On the show, she danced with her how husband Pasha Kovalev with the pair having since welcomed daughter Maven together.
In Countdown spirit, Rachel announced her pregnancy on Instagram while standing in front of the iconic word organiser, which had maternity jumbled across.
She captioned the post: "Pash and I have a conundrum for you…you have till December to work it out! We're over the moon excited."
Michael McIntyre's The Wheel will air tonight on BBC One at 8.30pm.
Source: Read Full Article