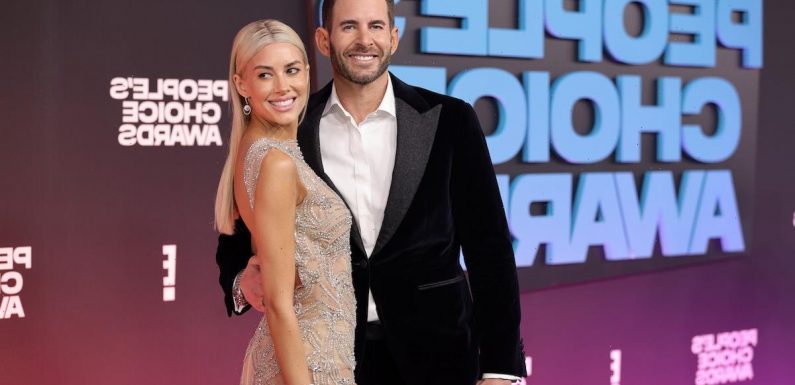 Tarek El Moussa met his wife, Selling Sunset star Heather Rae Young, when she hopped onto his boat one fateful Fourth of July. Here's how the Flip or Flop star described meeting Young, and what we know about his yacht.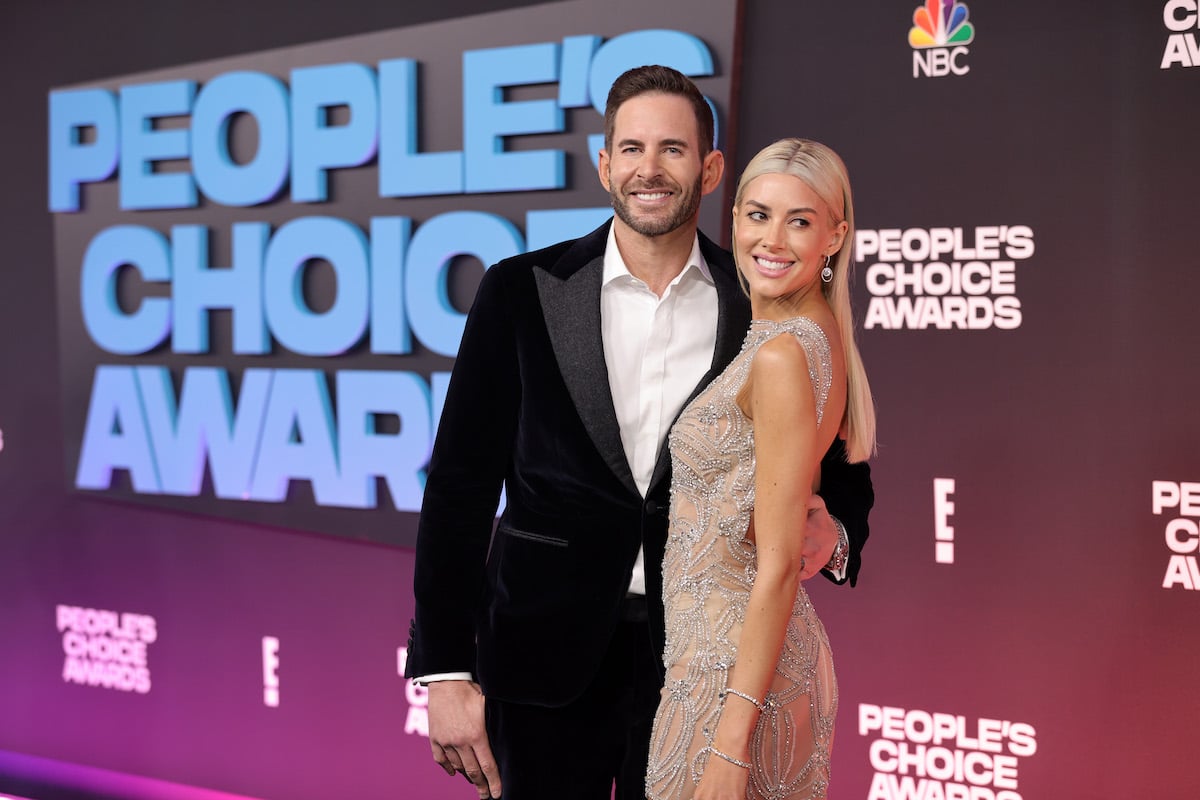 'Selling Sunset' star Heather Rae Young met Tarek El Moussa on his yacht
Tarek El Moussa opened up about the first time he met his wife, Heather Rae Young, in a May 2021 episode of the Endless Hustle podcast.
"Fourth of July, 2019. I'm Mr. Cool Guy. I got my yacht in Newport," El Moussa described. "And I was just a lucky guy that day because there was a girl on my boat that she knew. So she jumps on my boat, I had no idea who she was. I had no idea about her show. I'm mid conversation with someone and I look over and I see her and I walked right to her."
El Moussa was surprised to learn that the Selling Sunset star knew him, not from his HGTV show, but because he had previously slid into her DMs. Young had turned him down at the time because she had a boyfriend. This time, the Flip or Flop star made sure she was single before asking her out again.
"So I end up asking her out and we talk for five, ten minutes and she goes back to her boat," he described. "And I look on the boat next to me and there's another guy hitting on her. And he's making her laugh and all this. And I'm like, 'Oh no, I'm not going for this.'"
What he did next may have just sealed his future with the Netflix star.
"So I'm scrambling," El Moussa said. "I eventually find my boat horn and I started laying on the boat horn in front of this part. Everybody jumps, including her and this guy, and they look at me and I said, 'Get off my girl.' And he actually did."
El Moussa said a week or two after meeting on the boat, he and Young went on their first date.
Tarek El Moussa bought his yacht amid his divorce from 'Flip or Flop' co-star Christina Haack
HGTV star Tarek El Moussa bought his yacht in September 2017, amid his divorce from Christina Haack.
He originally named the 50-foot Sea Ray Sundancer 510 "Flip or Flop" after his show. But in June 2017, El Moussa told E! News that he changed the boat's name to "Bad Decisions." "Apparently I've made a couple," he said. "Christina laughed about it."
Haack married English TV presenter Ant Anstead in December 2018 and the couple had one son together. They announced their separation in September 2020 and filed for divorce in November.
Interestingly, Haack purchased her own yacht in September 2020 after separating from her second husband, English TV presenter Ant Anstead. She bought a Prestige 520, a 52-foot motor yacht that can sleep up to seven people (per House Beautiful). The Christina on the Coast star named her boat "Aftermath."
Tarek El Moussa said he knew he wanted to marry Heather Rae Young from the moment he saw her on his boat
On Mar. 23, Tarek El Moussa honored his and Heather Young's 5-month wedding anniversary with a sweet Instagram post.
He shared photos from their wedding day and gushed about the Selling Sunset star in the caption, and he even mentioned his "Bad Decisions" yacht. El Moussa wrote that he knew he wanted to marry Young from "the second" he saw her on his boat.
He ended the post by writing, "When we first got together and moved in together after a week, people said we were crazy and it wouldn't last. They were wrong ❤️"
One fan joked in the comments, "I knew the thing that was holding me back from finding the love of my life was that I didn't have a boat 😂"
Source: Read Full Article