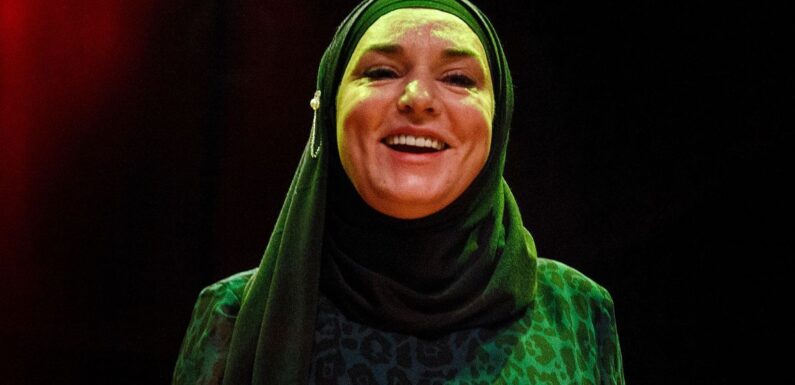 Sinead O'Connor filmed her new flat and seemed happy to move back to London
Neighbours of Sinead O'Connor have opened up about the star's final days, claiming that she "seemed happy and was smiling" prior to her shock death being confirmed on Wednesday.
The Nothing Compares 2 U singer had only moved in to the £3,000 a month penthouse flat a few weeks ago, but had already gotten to know some of her neighbours.
"I last saw her about two weeks ago," a neighbour called Farath Moragammanage said.
"She seemed happy and was smiling and waved," they revealed to MailOnline.
Another neighbour said: "I would often see her on the street smoking a cigarette and we would exchange a few words every now and then."
READ MORE: The love life struggles that fuelled Sinead O'Connor's music as singer dies
A neighbour called Clyre Day, 71, told the site: "I used to see her looking over the balcony and I remember she used to keep her lights and windows open all night.
"It's very sad. I wouldn't say I was a fan but I loved that one song that made her famous."
On July 9 Sinead had shared a video of the apartment with fans, which is located in a converted 1940s warehouse just a few minutes walk from Brixton, while in the process of unpacking.
Sinead shared the video to "prove" it was her on her new Twitter, as many questioned whether her page was real.
In the clip, she had revealed her plans to "write new tunes" hinting at a forthcoming album and a world tour.
Don't miss…
Oprah ignores rumours that she's 'shunning' Harry and Meghan during getaway[INSIGHT]
Mel B 'crying laughing' over cheeky photo after stripping down to underwear[PICTURE]
Keith Richards in cheeky quip to Mick Jagger as star celebrates landmark day[VIDEO]
We use your sign-up to provide content in ways you've consented to and to improve our understanding of you. This may include adverts from us and 3rd parties based on our understanding. You can unsubscribe at any time. More info
Police were called to her apartment at around 11am on Wednesday and she was pronounced dead at the scene.
A cause of death has yet to be announced and according to the London Inner South Coroner's Court, an autopsy is due to be conducted, with results taking up to "several weeks".
A statement on the court's website elaborates: "The death of Sinead O'Connor in Lambeth was notified to the coroner on Wednesday July 26 2023.
"No medical cause of death was given. The coroner therefore directed an autopsy to be conducted. The results of this may not be available for several weeks.
"The decision whether an inquest will be needed will be decided when these results are known and submissions have been heard from the family."
Source: Read Full Article