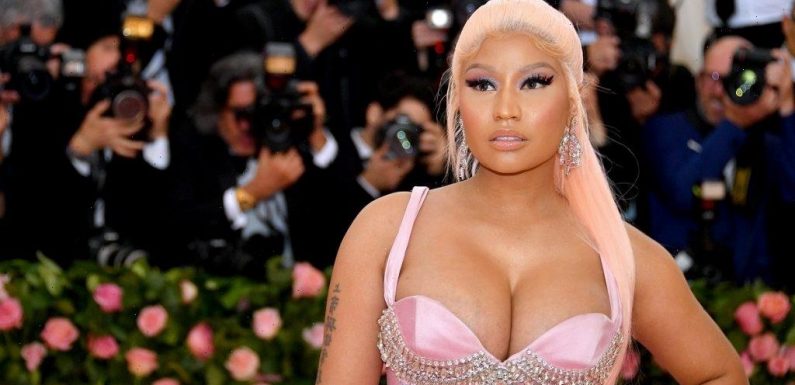 The provocative singer from Trinidad, Nicki Minaj, is not known for her subtlety. The outspoken performer recently took to Twitter to discuss her disdain for the coronavirus (COVID-19) vaccine, telling her millions of fans to make sure they were comfortable with their decision before getting vaccinated.
Not only did her Tweet spread misinformation, catching the attention of the White House, but it also provided fodder for comedian Stephen Colbert. The host of The Late Show made a parody video mocking the rapper's comments, and the result was hilarious.
Nicki Minaj's controversial tweet
The "Bang Bang" singer made headlines when she claimed in a Tweet that a friend of her cousin who lives in Trinidad "became impotent" after getting the coronavirus vaccine. She stated he was about to get married, but they called off the wedding because "his testicles became swollen."
The Centers for Disease Control and Prevention (CDC) confirmed there is no scientific evidence to show that the coronavirus vaccine can lead to fertility problems in men or women.
Dr. Marcos Del Rosario Santiago, a member of the American Urological Association, wrote an opinion piece for USA Today. He stated, "Let me, as a doctor who helps men who have erectile dysfunction, affirm that there is no – repeat no – scientific evidence to support rapper Nicki Minaj's assertion to her 22.6 million Twitter followers this week that the COVID vaccine can cause impotency or 'swollen testicles.'"
In fact, the doctor claims "COVID-19 appears to increase the chances of developing erectile dysfunction," giving men all the more reason to get vaccinated.
Colbert's 'Super Balls' video
The 57-year-old late-night host is very outspoken about his political beliefs, spending four years of Trump's presidency ridiculing the controversial leader. When he saw Minaj's now-infamous tweet spreading blatant misinformation about the coronavirus vaccine, he did what he does best, make fun of it.
Colbert aired a parody of the singer's 2011 awarding-winning hit "Super Bass," titling the video "Super Balls." The comedian changed the lyrics to mock the artist's comments on social media. It opens with, "This one is for the boys with the swollen testes, It's a tale that was told by my cousin's bestie." Other mocking lyrics included, "It's sad, too bad, his bride got mad. How could she love a man with some beach ball nads?"
Worldwide response to Minaj's claim
Following the controversial tweet, responses came in from top government officials regarding the musician's incorrect information.
CBS News reported the top infectious disease expert in the U.S., Dr. Anthony Fauci stated there is no evidence to suggest the coronavirus vaccine will cause reproductive issues in men or women. He stated, "There's a lot of misinformation, mostly on social media." He continued, "I'm not blaming her for anything, but she should be thinking twice about propagating information that really has no basis."
According to The BBC, Trinidad and Tobago's health minister, Terrence Dyalsingh, said "his department hasn't seen a single recorded incident of testicles becoming swollen because of the vaccine in Trinidad and Tobago or anywhere else in the world." He said, "Unfortunately, we wasted so much time yesterday running down this false claim."
The Independent reported the United Kingdom's chief medical officer, Chris Whitty, "described Minaj's remarks as 'clearly ridiculous' and 'clearly designed just to scare.'" He said, "They are pedaling untruths, but they still do it. In my view, they should be ashamed."
The White House offered to contact Minaj to discuss the efficacy and safety of the coronavirus vaccines. The "Anaconda" singer misconstrued the offer as an invitation to the White House. Officials were quick to clarify they were only suggesting a phone call and not extending a formal invitation to meet with the President.
Amongst all the outrage for the rapper's comments, Colbert pleaded with the artist to get the coronavirus vaccination, so she could be cleared to be a guest on his show. Minaj missed this year's Met Gala because she was not vaccinated, but according to CNN, "she will get vaccinated to be able to tour."
Source: Read Full Article