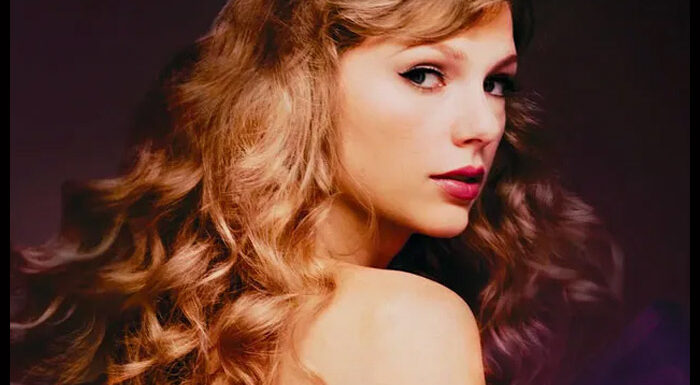 Taylor Swift has revealed the tracklist for Speak Now (Taylor's Version), featuring collaborations with Paramore's Hayley Williams and Fall Out Boy.
"I'm VERY excited to show you the back cover of Speak Now (my version)," the superstar wrote on social media. "Since Speak Now was all about my songwriting, I decided to go to the artists who I feel influenced me most powerfully as a lyricist at that time and ask them to sing on the album."
Swift also shared the artwork of the album, in which she poses in a flowing purple dress and ballet slippers.
Williams will feature on a vault track called "Castles Crumbling," while Fall Out Boy will appear on a track titled "Electric Touch."
Speak Now (Taylor's Version) Tracklist:
01 Mine (Taylor's Version)
02 Sparks Fly (Taylor's Version)
03 Back to December (Taylor's Version)
04 Speak Now (Taylor's Version)
05 Dear John (Taylor's Version)
06 Mean (Taylor's Version)
07 The Story of Us (Taylor's Version)
08 Never Grow Up (Taylor's Version)
09 Enchanted (Taylor's Version)
10 Better Than Revenge (Taylor's Version)
11 Innocent (Taylor's Version)
12 Haunted (Taylor's Version)
13 Last Kiss (Taylor's Version)
14 Long Live (Taylor's Version)
15 Ours (Taylor's Version)
16 Superman (Taylor's Version)
17 Electric Touch (Taylor's Version) (From the Vault) [ft. Fall Out Boy]
18 When Emma Falls in Love (Taylor's Version) (From the Vault)
19 I Can See You (Taylor's Version) (From the Vault)
20 Castles Crumbling (Taylor's Version) (From the Vault) [ft. Hayley Williams]
21 Foolish One (Taylor's Version) (From the Vault)
22 Timeless (Taylor's Version) (From the Vault)
Source: Read Full Article