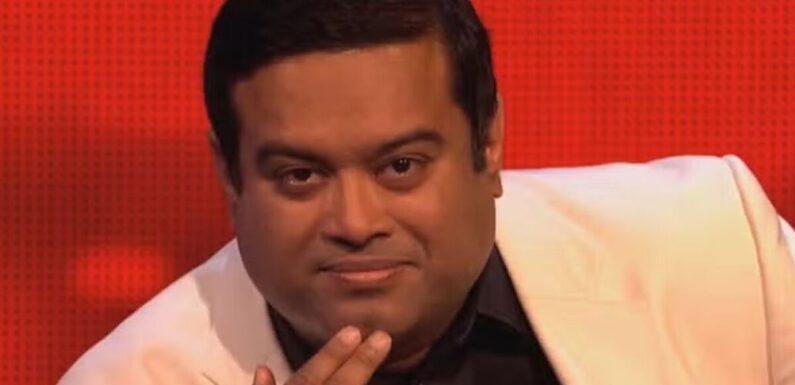 Paul Sinha reveals he struggled to put shirt on due to Parkinson's
The Chase star Paul Sinha has spoken out about living with Parkinson's and admits it's left him unable to "dance or drive anymore".
Speaking to the Daily Star Sunday, 53-year-old Paul said: "The worst part of this journey was the beginning when I was diagnosed. It was difficult taking in the enormity of the news.
"My Parkinson's means I can't dance anymore… I couldn't do Strictly or anything like that. And I don't drive anymore."
Before going on to say: "Everything is slower in general. To go to an event, I have to wake up an hour earlier than I otherwise would have done.
"It takes that bit longer to get dressed. I am much more dependent on my husband than I used to be. But he helps me a lot."
READ MORE Dan Walker says BBC exit was 'definitely the right thing' after Channel 5 move[INSIGHT]
As well as being a regular on the hit ITV quiz show The Chase, Paul regularly performs stand-up comedy gigs across the country.
And when he isn't on the road he can be found on the sofa alongside his husband Oliver Levy discussing the week's telly on Channel 4's Celebrity Gogglebox.
During the interview, he also opened up about how his fame has meant people look to him for advice when dealing with their own Parkinson's journey.
Don't miss…
Howard Donald performs with Take That after being axed from Nottingham Pride[LATEST]
Rolling Stones legend Mick Jagger, 79, 'engaged' to ballet dancer partner, 36[LATEST]
Catherine Tyldesley 'is back' as she shows off incredible 2.5 stone weight loss[LATEST]
We use your sign-up to provide content in ways you've consented to and to improve our understanding of you. This may include adverts from us and 3rd parties based on our understanding. You can unsubscribe at any time. More info
He also admitted that he gets a lot of messages which helps boost his mood knowing he's making a difference.
Known as The Sinnerman on The Chase, he also said: "Not everyone with Parkinson's is going through the same journey. Some people are diagnosed later, some are diagnosed early. We all present in different ways.
"So it's nice for people to have someone to talk to on social media and compare notes."
Paul was diagnosed with Parkinson's in 2019 aged just 49.
Parkinson's is a brain disorder that can cause uncontrollable movements such as shaking and tremors. It can also have an effect on speech and mobility.
But the TV star has refused to feel sorry for himself and says that he is still working as hard as he can.
Source: Read Full Article