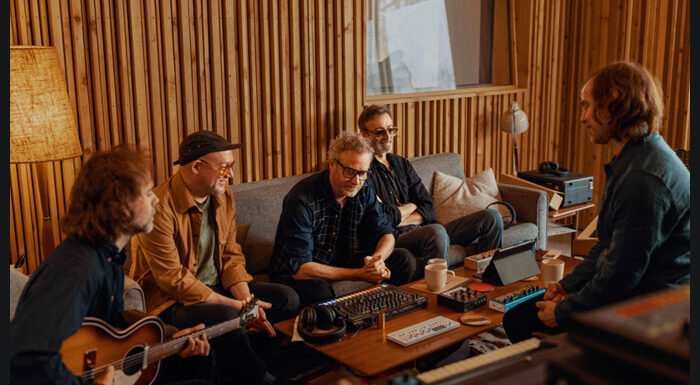 American rock band The National released a surprise album, Laugh Track, at midnight on Monday, September 18th.
The band's second album of the year was announced last Friday night while performing at their Homecoming Festival in Cincinnati.
The 12-song Laugh Track is a companion to and features material originally started in the same sessions as First Two Pages of Frankenstein, which was released in April.
Laugh Track is the band's most freewheeling, all-hands-on-deck album in years. The National honed most of this material in live performances on tour this year, and captured those invigorated versions in impromptu sessions at producer Tucker Martine's Portland studio, Flora Recording & Playback. The nearly eight-minute album closer "Smoke Detector" was recorded in June during a Vancouver soundcheck.
Laugh Track features guest appearances by Phoebe Bridgers and Rosanne Cash, as well as the Bon Iver collaboration "Weird Goodbyes," which was released as a standalone track in August 2022.
The National also confirmed additional U.S. tour dates this fall, as well as Australian shows next spring with support from longtime friends Fleet Foxes.
(Photo: Josh Goleman)
Source: Read Full Article